Workshop Overview
Linocuts, or linoleum block prints, can be dynamic, quirky, graphic images when printed in a single color, but they become even more striking with the addition of multiple colors. To learn more about the workshop or sign up today, click here. 
Reduction printing allows the artist to create a multicolor image through successive cutting, inking, and printing of a single block.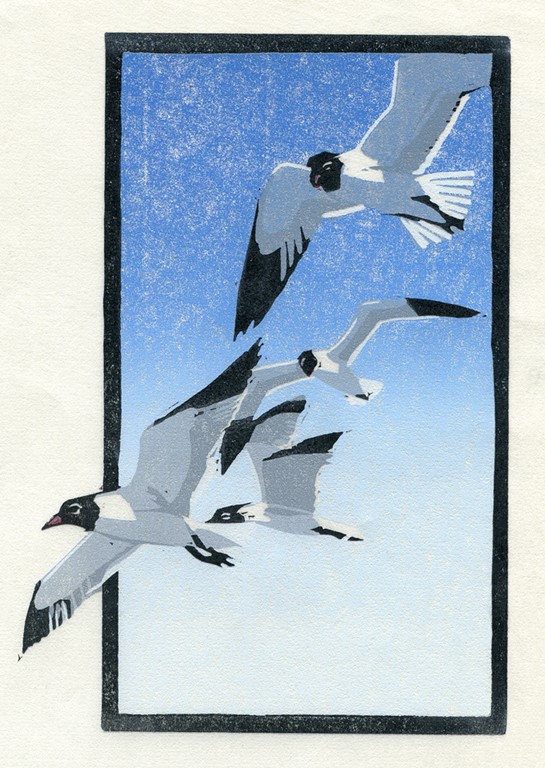 Perhaps the best thing about linocuts is that they can be created with the simplest of tools at your kitchen table, entirely by hand. Workshop participants will take home a small edition of reduction prints and the knowledge and experience to create their own new works at home.
 In this 2-day workshop you will learn:
• How to design an image for reduction printing
• How to transfer your design to the linoleum block
• Block cutting techniques
• Tips for effective inking
• Registration methods (how to line up each color so it prints in the right place!)
• Hand-printing techniques
We'll also talk about papers, inks, tools, and the wide variety of applications for relief printmaking.