There is so much to see right at your feet. Look down!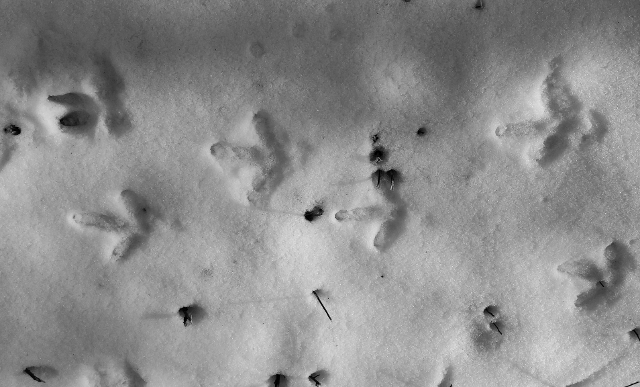 Where do you find turkey tracks? What are they doing? How many can you count?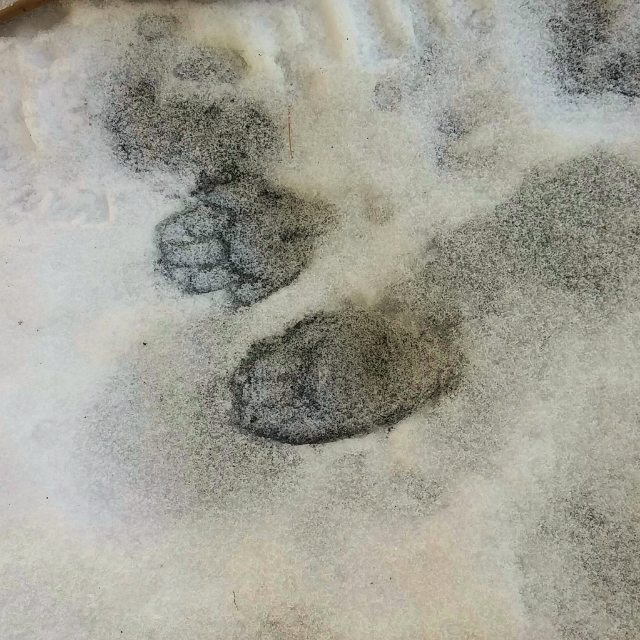 Fishers are actively hunting for their favorite food – squirrels – and leave tracks in the ice on Broadmoor ponds.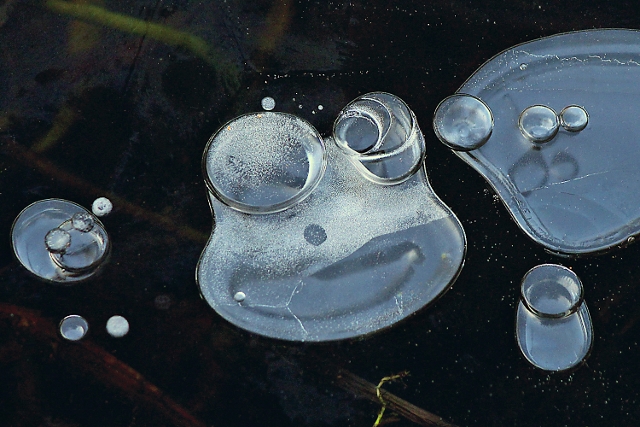 Photographer Cheryl Rose captured frog faces in the ice.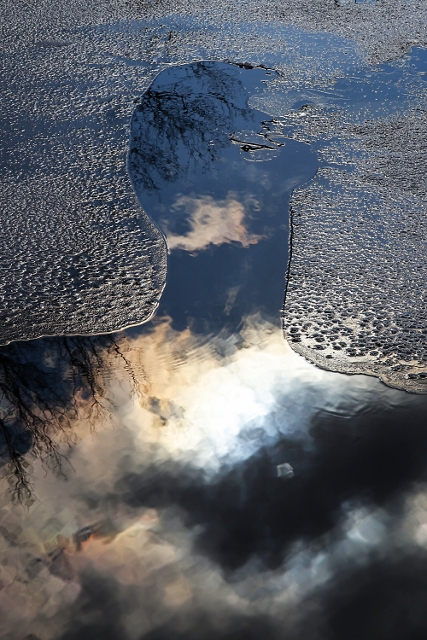 Ice and water are endlessly changing.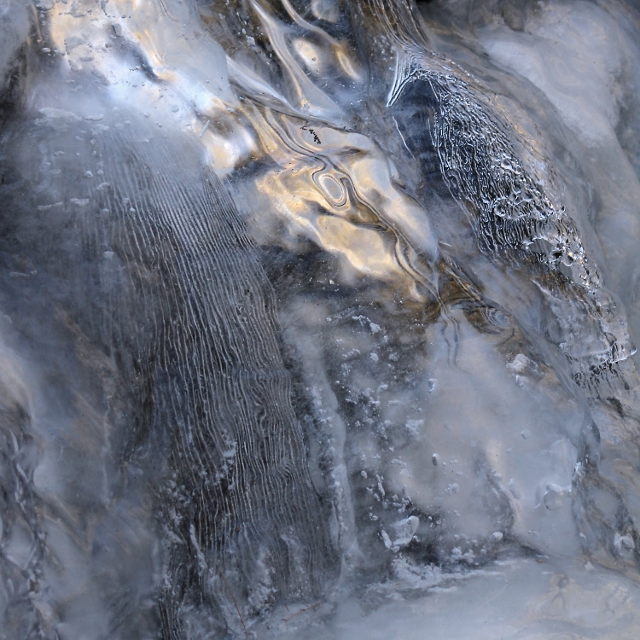 Come and find something beautiful in the winter landscape.