Whose tracks are these?  Last week a lone visitor explored the trails on snowshoes.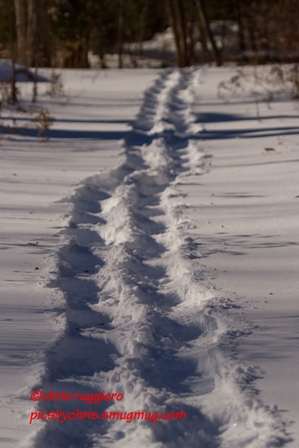 So far winter has featured weather extremes, revealing new wonders every day.
Look up close at trees.  Lichen and moss pop out on an oak trunk.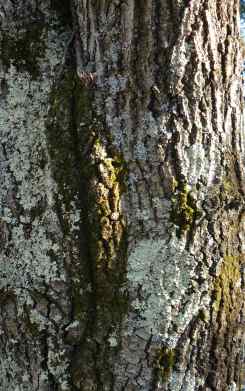 Cedar bark peels delicately.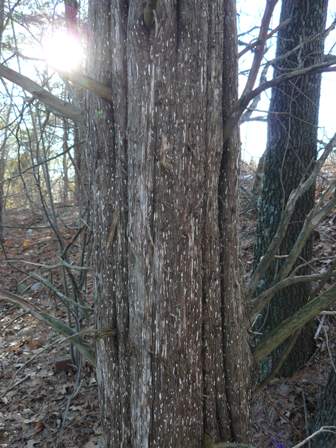 Poison ivy vines cling with hairy rootlets to climb trunks.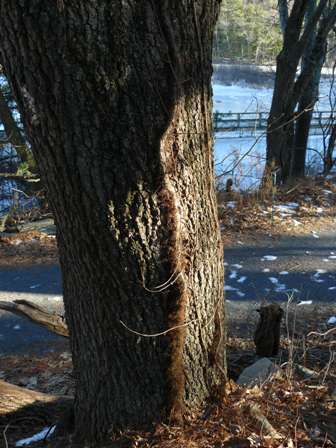 The stems of Red Osier Dogwood pop out against the dull landscape.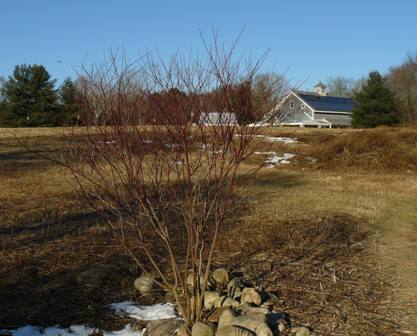 The winter marsh glows in late afternoon sun.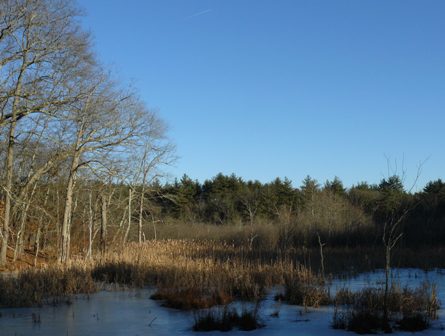 Delicate vines of Virginia creeper wind around a lichen-covered ash branch.