A week to go before the official start of winter, and the landscape is looking crisp and snowy.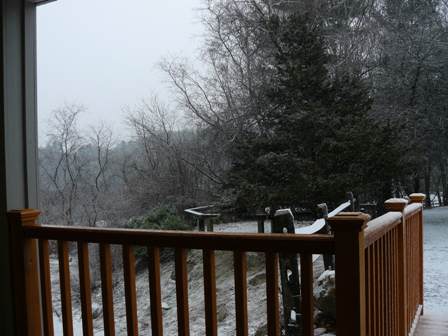 Look down from the boardwalk.  If there's black ice, turtles can sometimes be seen below under the ice.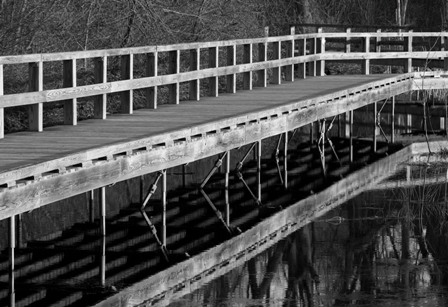 Leafless wetland shrubs like these Alders have a beauty all their own with last year's cones flocked with snow.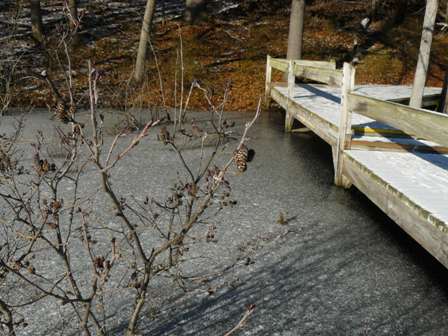 Crabapple fruit in the orchard is ready for robins.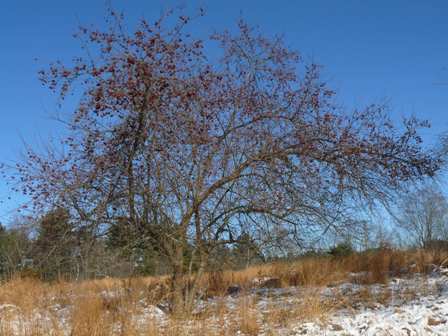 Tracks tell a story.  Deer and coyote crossed paths.