Tree Swallows and Eastern Bluebirds have selected nesting sites.  Dover-Sherborn High volunteer is checking the boxes twice a week to track nest building, egg laying and young hatching and fledging.  Nest records at Broadmoor date back several decades and show  trends in timing and success of nests.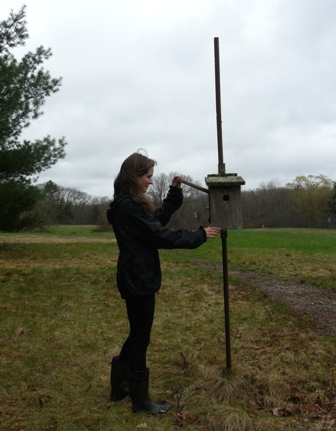 On warm days, reptiles are emerging.  This garter snake was a bit slow moving across the forest floor near Indian Brook Trail.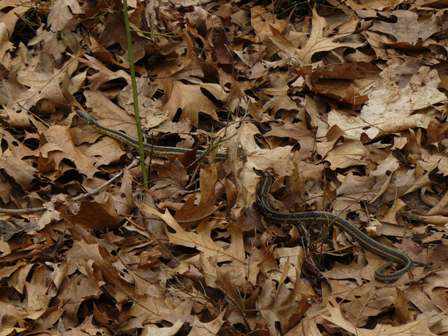 Yellow pond lily (Nuphar) leaves are emerging on the water surface from their long underwater stalks which are attached to thick rhizomes rooted to the pond bottom.  Later in the season yellow ball-shaped flowers will follow.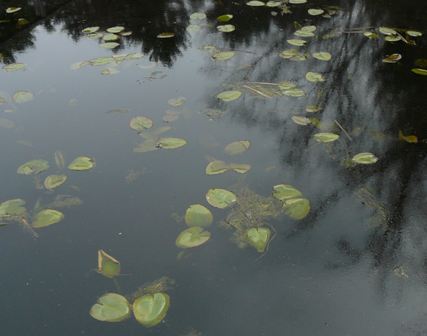 Beautiful, but aggressive to other waterfowl and sometimes people, the Mute Swan spread its wings and chased off the Canada Goose.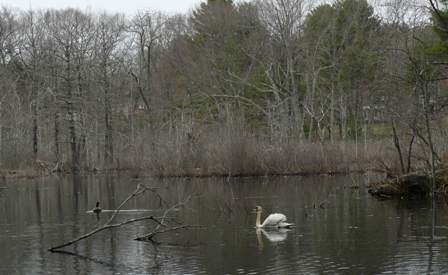 Beavers, snug in their lodges for the winter are emerging to touch up their dams and lodges.  The young were born in the lodge and will join their parents on crepuscular excursions in the pond.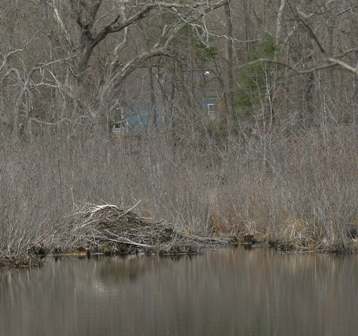 After exploring Broadmoor, visitors can enjoy a rest with views of the native plants garden and the field nest boxes from the nature center porch on our newly installed granite bench.