The garden of native plants in and around our nature play area is in full bloom.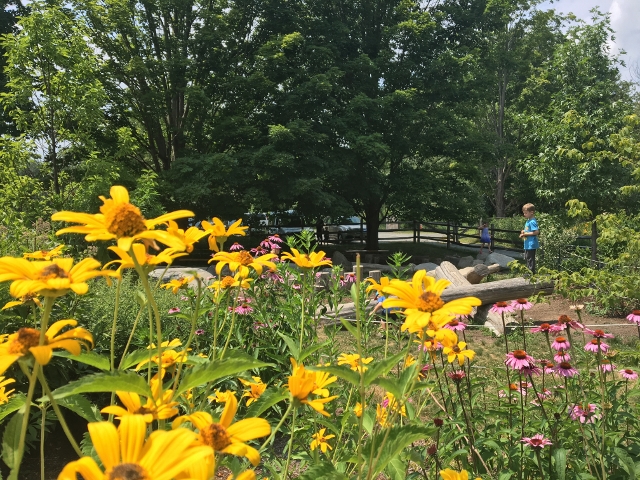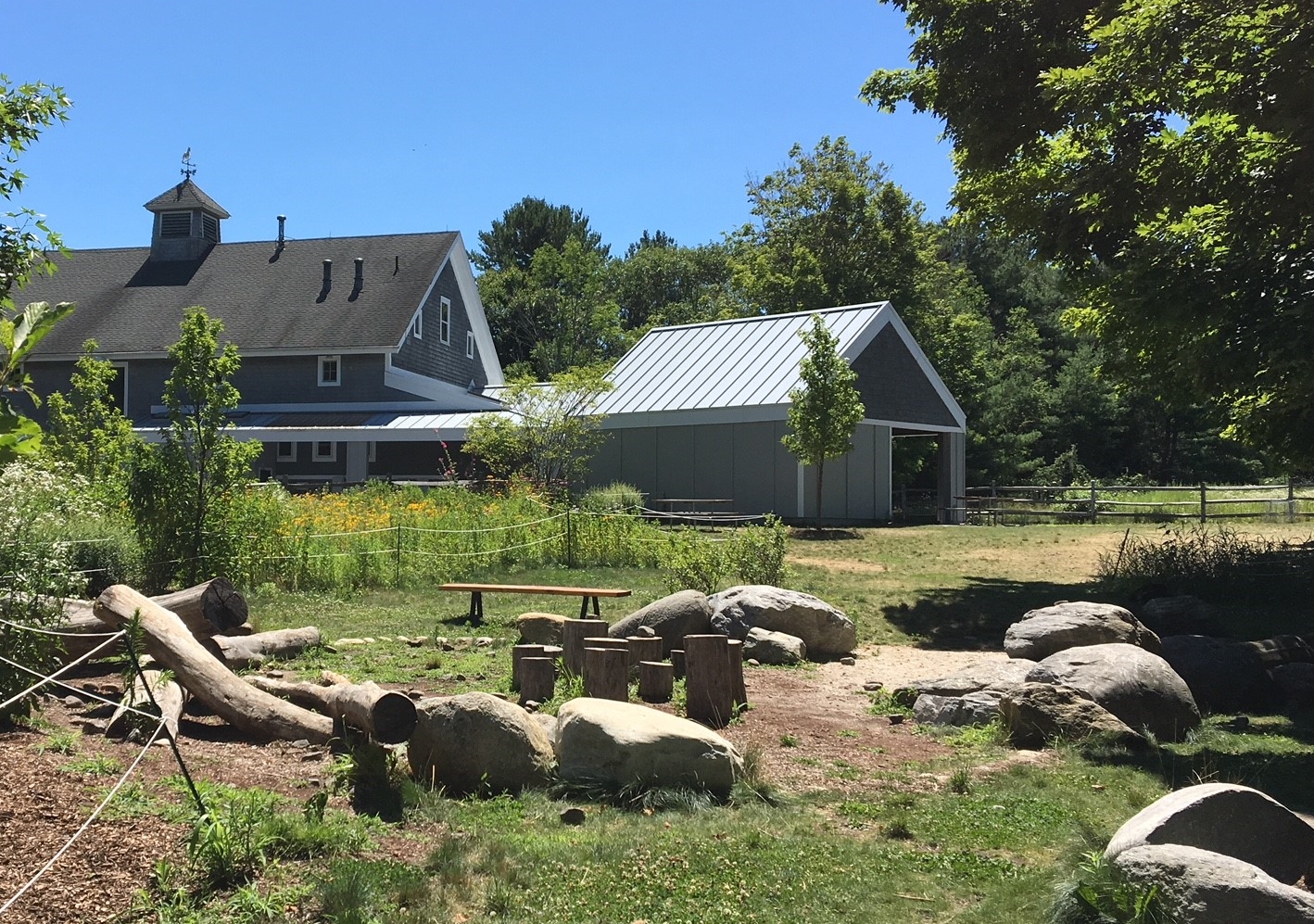 Children including our summer campers are enjoying jumping on rocks, climbing on logs and watching pollinators like bees and butterflies drinking nectar from the flowers.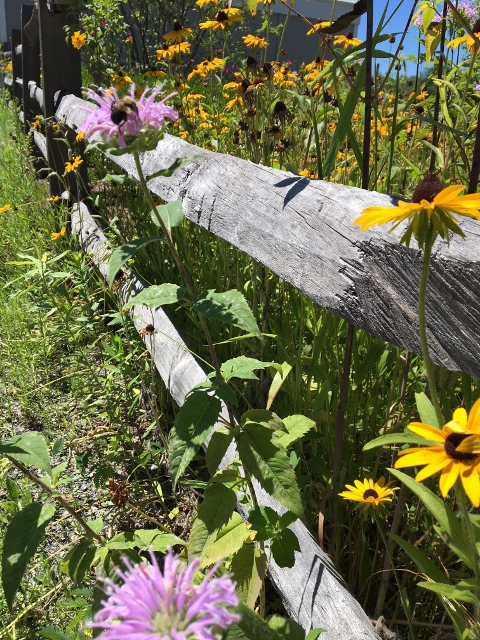 Rudbeckia, with yellow flowers and lavender bee balm are popular with bees.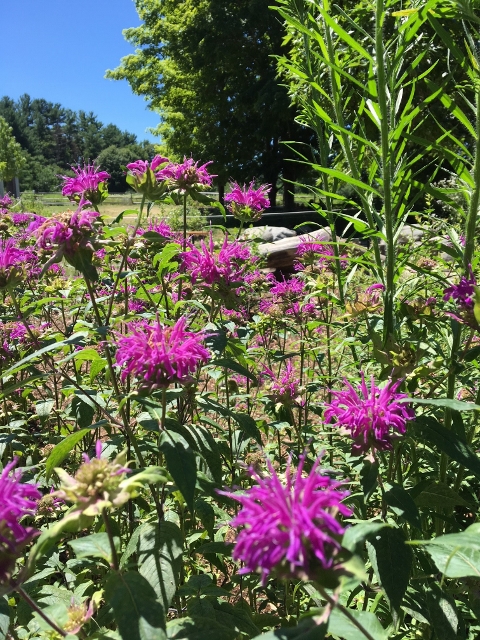 Bee balm comes in many colors including magenta.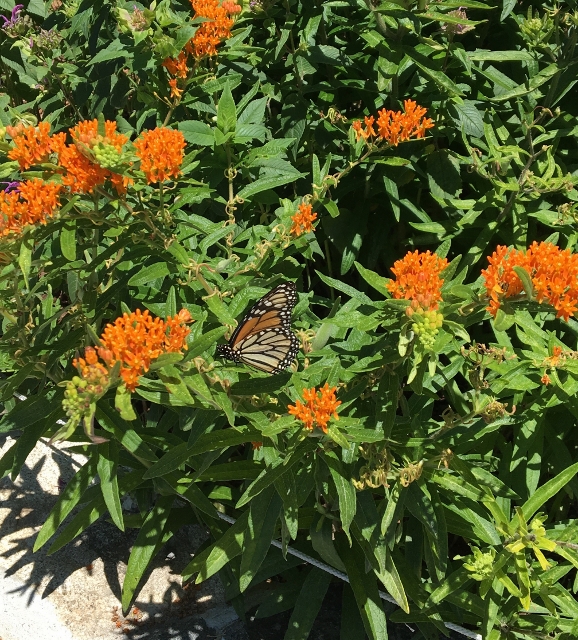 A favorite with Monarch butterflies is butterfly weed (Asclepias tuberosa).  Monarchs nectar and lay their eggs on this beautiful perennial plant.