Last Saturday, Broadmoor launched a project to renovate, relocate and improve all nine miles of trails at the sanctuary. Events throughout the day introduced different audiences to some of the changes planned and ways to explore nature.
The All Persons Trail celebrated its 20th anniversary with demonstrations of the Freedom Chair, available to borrow at the nature center
In 1999 the first accessible trail and boardwalk was completed. In 2013 a section with an outlook over the field was added. In the first phase of the current project, the accessible trail will be extended to the main bridge.

The Freedom Chair was given by a generous donor to use on the accessible trail. It's light light weight and designed for trails. Come and test it out!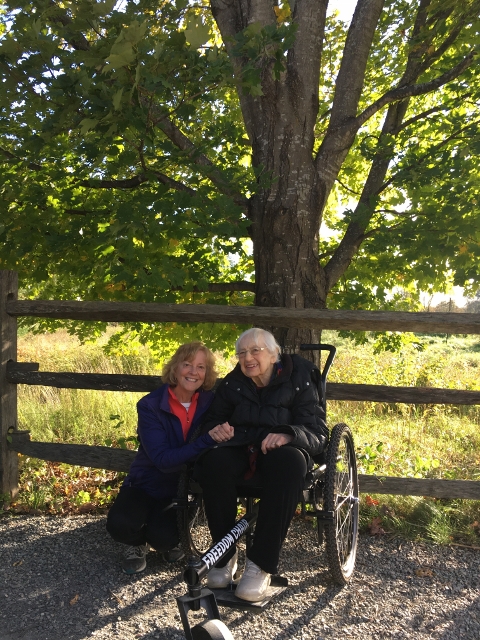 The Children's Nature Play area, called by one youngster – the log and boulder playground – was open with demonstrations of things kids can do.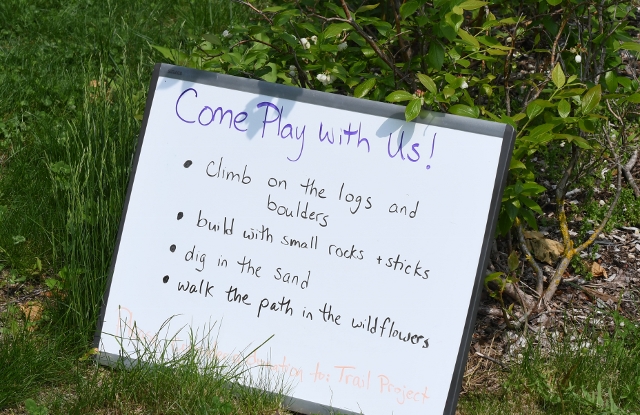 Of course our young users didn't need much guidance to have a good time.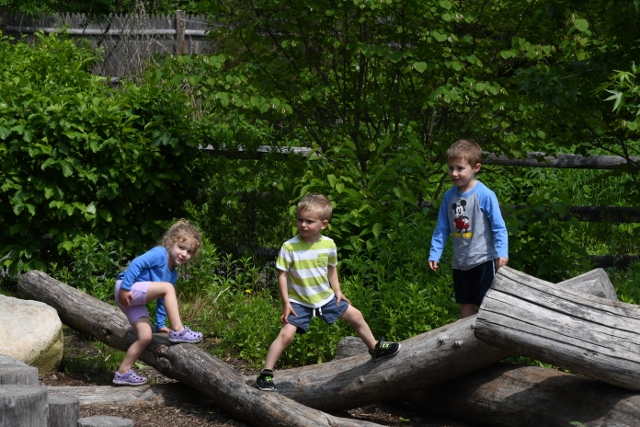 Property manager Shane Parsons showed a muddy spot and planned reroute on the Marsh Trail. The project is based on a 57-page trail assessment done by Peter S. Jensen and Associates.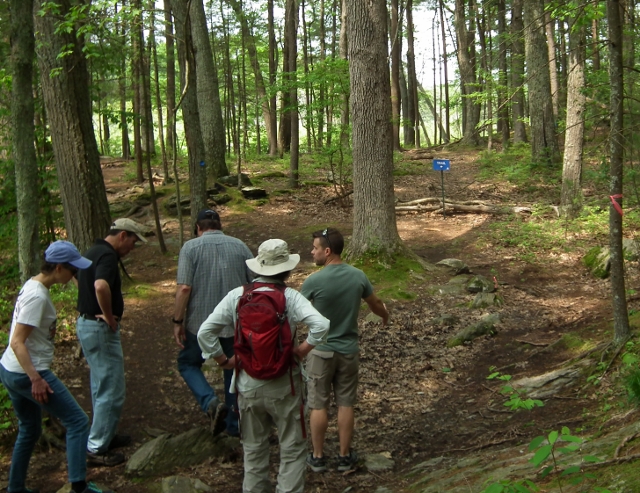 This is a big project with a $420,000 price tag. Over $320,000 has been raised. You can help us reach our goal and make the trails safer and more comfortable for people while protecting the nature visitors come to enjoy. Visit our webpage https://www.massaudubon.org/get-outdoors/wildlife-sanctuaries/broadmoor for more details and look for updates in this blog. Public workshops on trail design and construction will be offered and we will be looking for volunteers to help with building.