It has been a great summer for being outside and more than 126 families sent campers to Broadmoor. The last day of camp was a time to show off projects to other campers and staff.
Discoverers could tell camp was almost over as the sundial, made with a compass and a pencil was pointing to 3.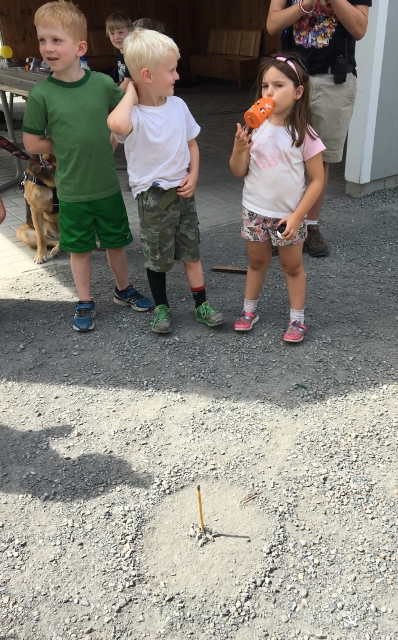 Explorers called their Nature Bot Wild Joe.  He is made out of recycled cups that catch the wind and move the bot.  A paper towel roll in the center is for lunch scraps that compost to make gases, another form of fuel, and the bot rolls along on recycled plastic bottle tops.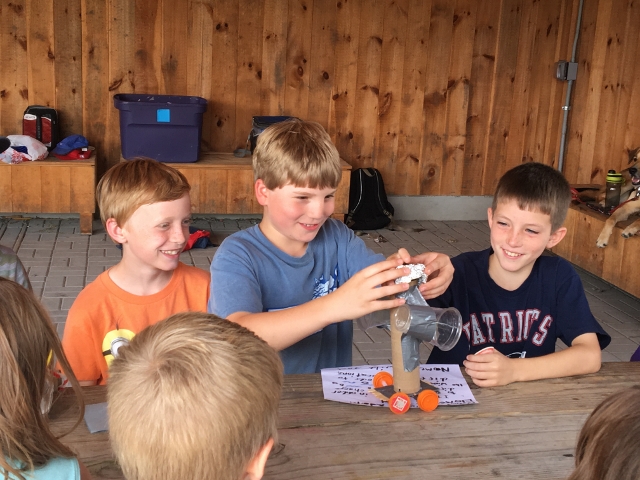 Dwayne, the weather rock was popular with campers all summer.  Here's how the rock tells what the weather is.  If the rock is wet, it's raining.  If it's snowing, the rock is white.  If it's windy, the rock sways like a pendulum.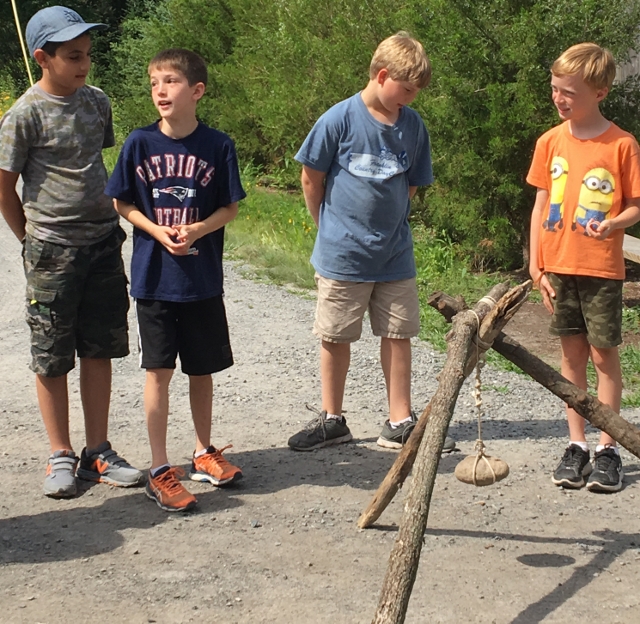 Thanks to campers and staff for a memorable summer exploring nature at Broadmoor!