Two of these beautiful male indigo buntings greeted the Fair Weather Birders this morning at the Medfield Charles River State Reservation in a field overlooking the River.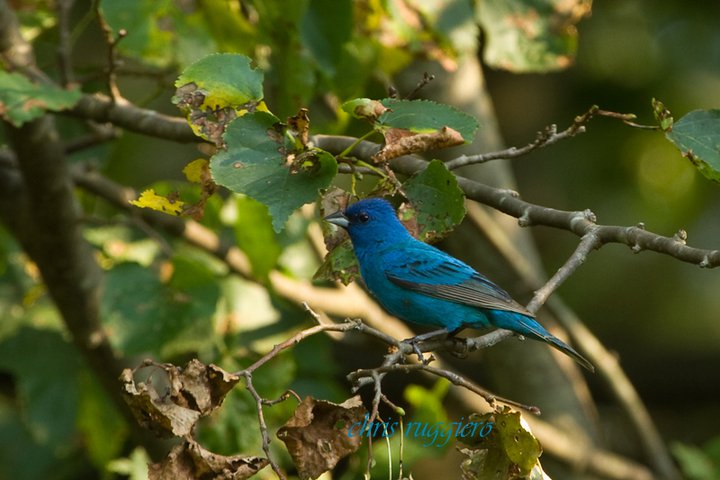 A female scarlet tanager carried a fat caterpillar to her nest, Eastern kingbirds called, a belted kingfisher flew off with a fish, and a muskrat gathered a mouthful of juicy plants.
Fair Weather birders saw a total of 34 species on this first full day of summer.
To join Fair Weather Birding e-news, sign up at Fair Weather Birding sign-up .
We'll pick the best weather day in the week and send a message to subscribers with the day, time and location of each week's birding trip.