It's a little early for Halloween, but not for the spectacular Halloween Pennant Dragonfly.  Look for this orange and black beauty perched about three feet off the ground on grass flowers in the field near the nature center.  Please stay on the trail.  There are good looks right from the field edge.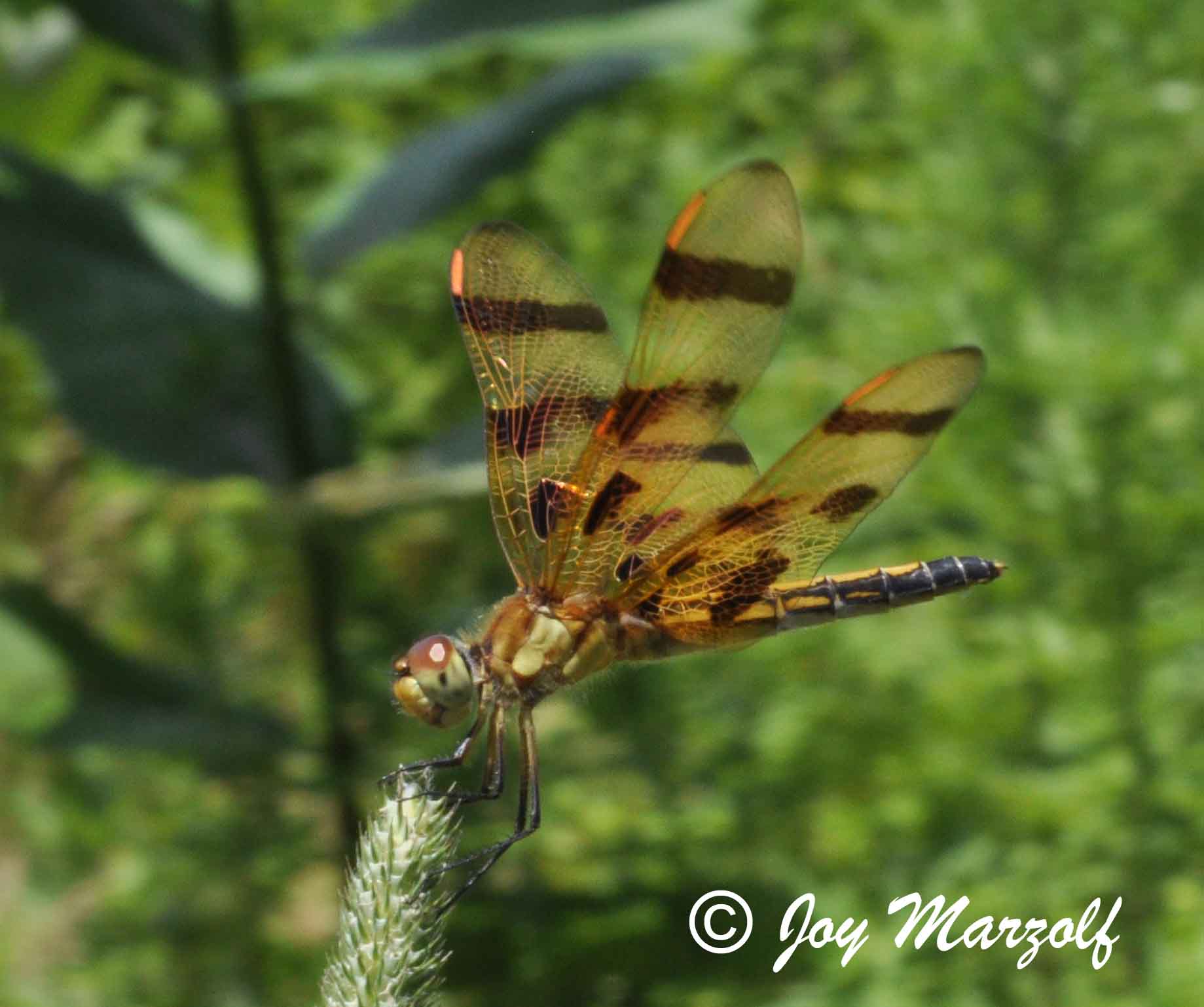 Indian Brook from the bridge looks like a painting.  Bring your camera or your painting gear to create a work of art inspired by this beautiful view.  Or just sit on the bridge and enjoy!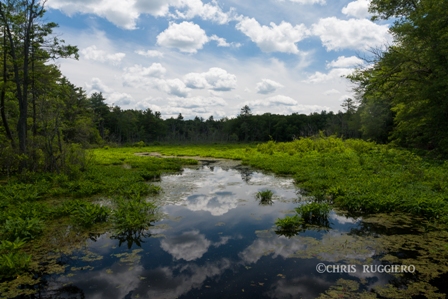 Beautiful with tiny berries and huge leaves this year, watch for poison ivy along the trail edges.  The berries attract birds that help spread this native, but invasive plant.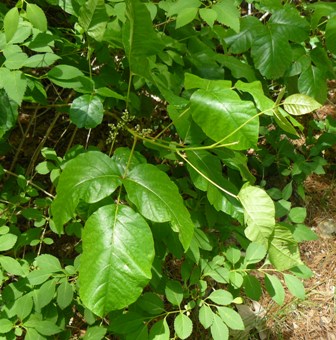 Raccoons are most active at dusk, often near water.  This little one was in a tree near the Charles River.