Wood ducks have returned, White-throated Sparrows look fine in their bright new plumage and red-maple buds are just about ready to burst open.  Snow and ice are retreating from the trails and woods and Wood frogs should be calling from vernal pools any day now.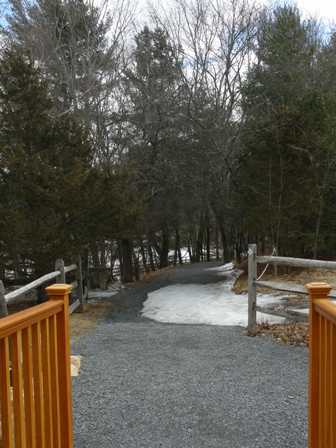 Along the Charles River some Tupelo trees (Black gum, Nyssa Sylvatica) still sport icicles on cold wet mornings.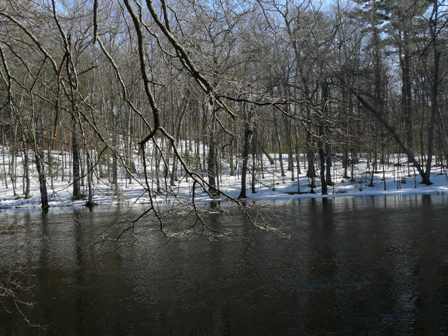 In the woods look for the "wings" on the stems of a bare branched shrub – the Winged Euonymous, also known as Burning Bush.  Beautiful in fall, but an invasive exotic that can spread fast.  When the plant is leafless, the "wings" show up.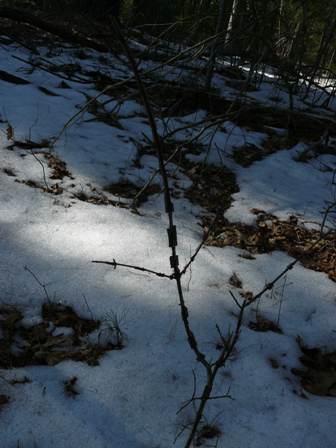 After three months of Spring we can look forward to summer.  Our camp is filling fast, but there are still spots in some sessions.