Natick's Earth Day event attracted large crowds. Many presenters including Broadmoor focused on Climate Change. Our table had climate change information and actions we all can take to make a difference.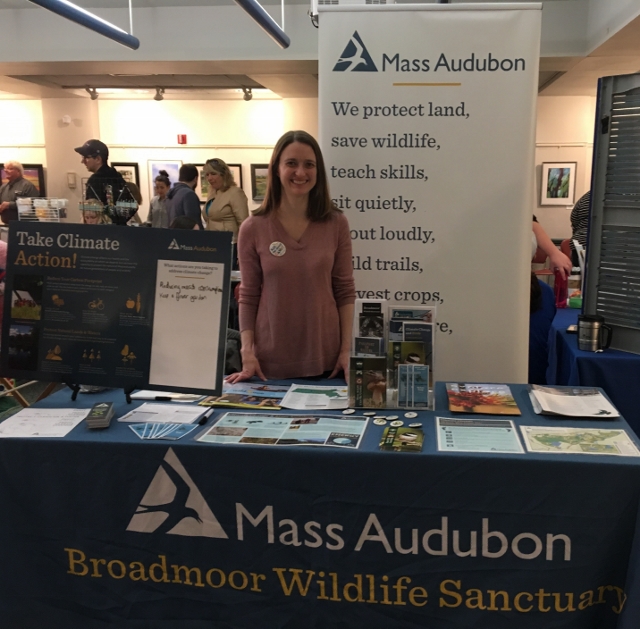 Visitors added their creative ideas to the Take Climate Action poster.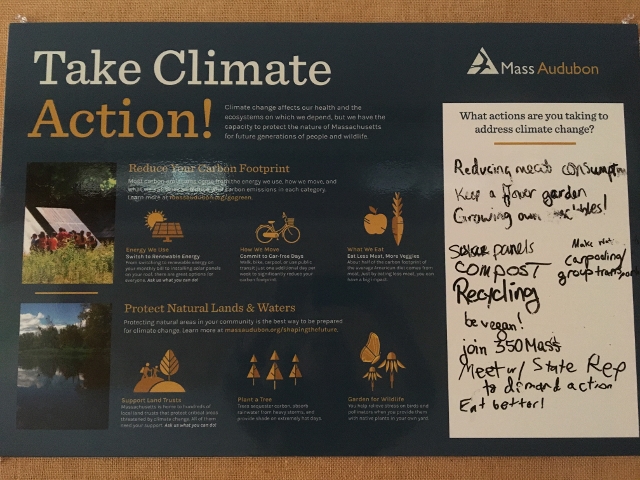 Mass Audubon continues our work to encourage emissions drawdowns and was awarded a grant by the Massachusetts Department of Environmental Protection through the Electric Vehicle Incentives Program. I was pleased to accept the award from DEP Commissioner Marty Suuberg, with Brockton Mayor Bill Carpenter and Senator Michael Brady. The grant will help us install an electric vehicle charging station in the Broadmoor parking lot.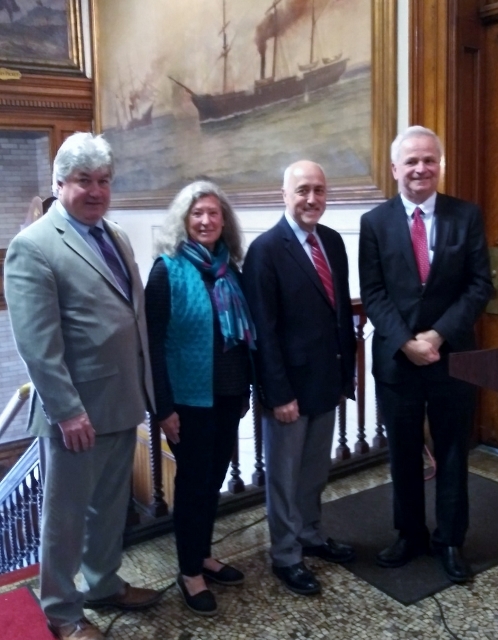 How can we celebrate this season without birds? Our annual Birds and Breakfast pancake breakfast and birding event is this Sunday, May 5 followed by Birdathon May 10 -11. Join us for one or both of these rites of Spring.