The Saltonstall nature center reopened on schedule November 2 with a ribbon cutting, refreshments, family nature programs and lots smiles and lots of photos.
Thanks to everybody who made the renovations and addition possible and all who contributed to our celebration.
Finding Broadmoor on the aerial photo display.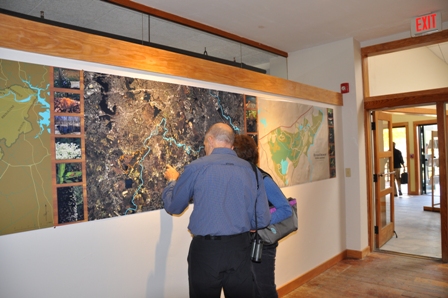 Ribbon cutting.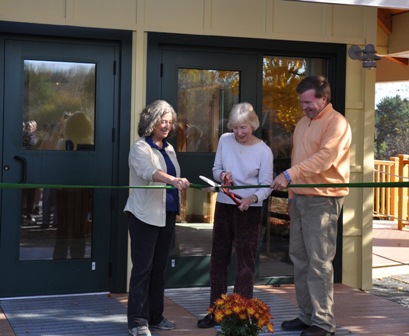 Witch hazel, the latest flowering plant in the season.  Last year's pods have already shot their seeds out but remain on the branch,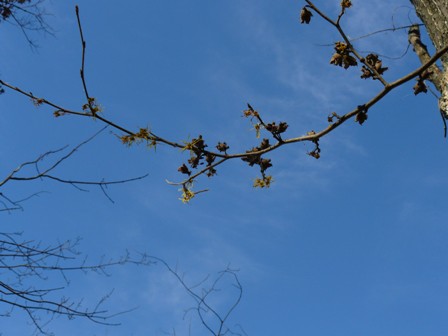 This is why it's called "Fall".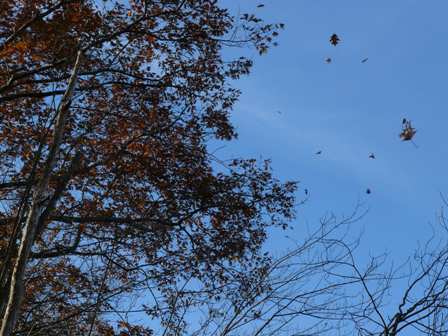 Scarlet leaves of high bush blueberry.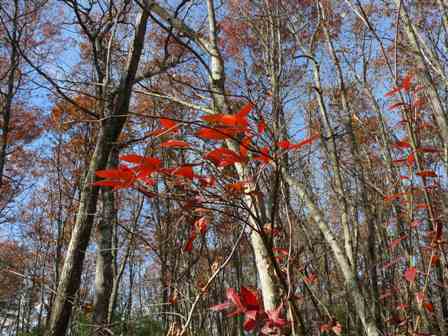 The design team.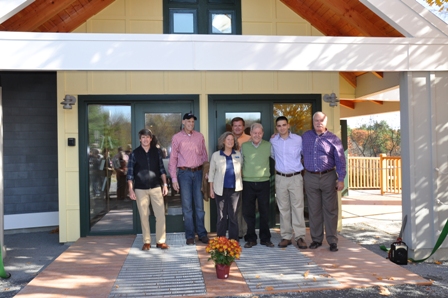 Broadmoor staff and volunteers.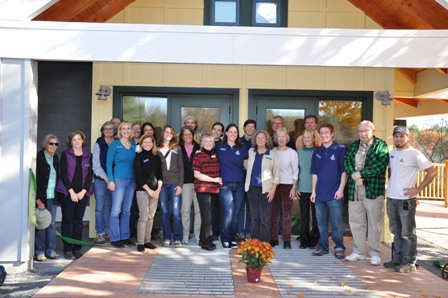 Meet the (stuffed) beaver.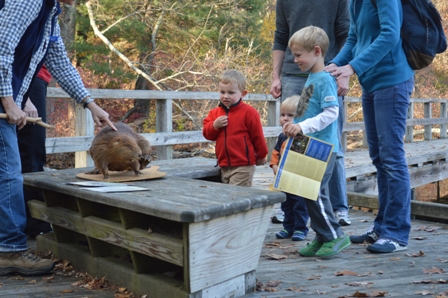 Exploring the marsh.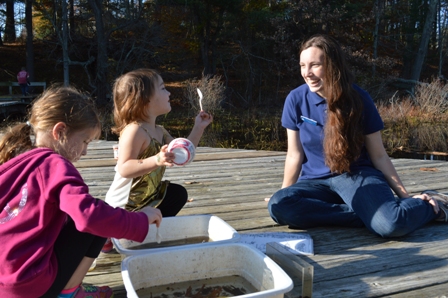 Staff office and visitor center for 7 months departs via truck as an oversize load.  So long trailer!