Broadmoor is looking beautiful these misty mornings.  Photographer Chris Ruggiero captured the view of the Little Bluestem grass and rocky outcrop along the Orchard Trail.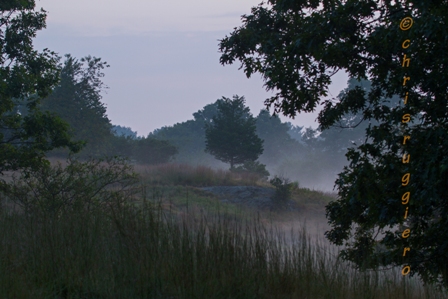 Looking Hungry!  Near the Charles River Trail this healthy member of the weasel family, a Fisher, has been snuffling in the leaves looking for one of its favorite meals – Red Squirrel.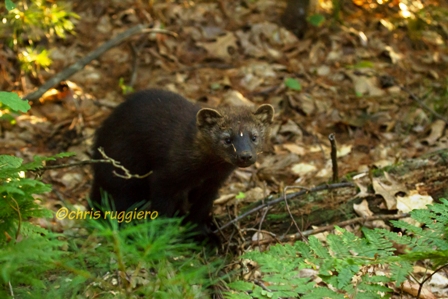 Beautiful views from the new pavilion feature a field of goldenrods.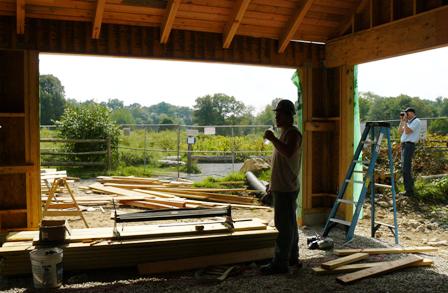 Looking out from the new north entrance the wide porch roof is beautiful Douglas fir.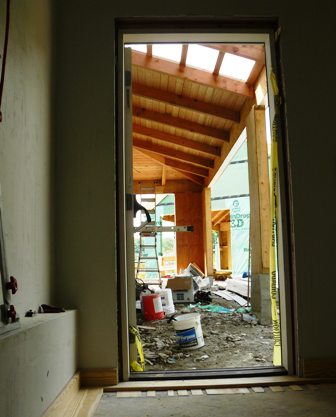 View of the north entrance from outside showing the inverters bringing electricity from our solar panels into the building.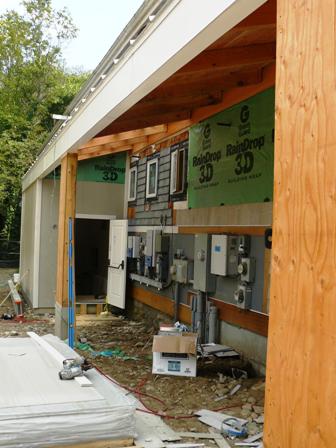 The north entrance is a short distance from the new pavilion in the background.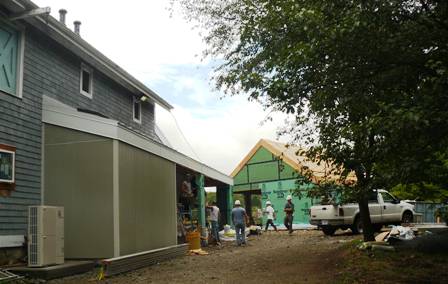 The north entrance takes you directly to the program spaces on the lower level.  New tile floor and window bench adds a cheery aspect.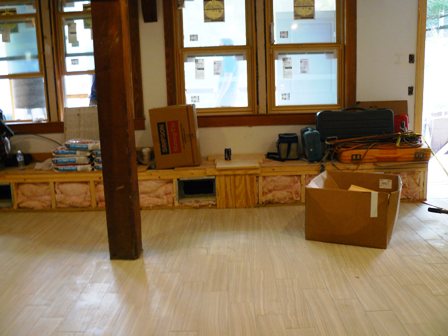 Wall mounted fans will make the program spaces comfortable year round.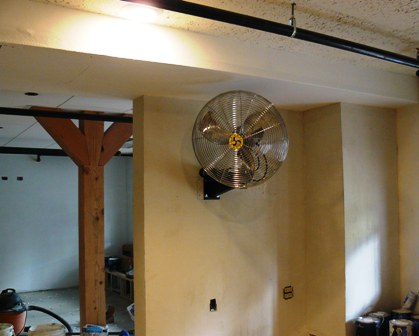 Standing seam metal roofing and colors like the samples to the left of the entrance will brighten up the old barn inside and out.