Warm, rainy days make it feel like spring.  But don't be fooled by the January thaw.
Ice on Indian Brook is breaking up and a Belted Kingfisher was seen hunting for small fish in the open pools.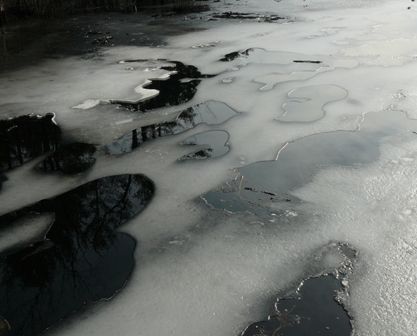 Mosses and lichens brighten their color on wet, warm days.  These White Pine roots look solidly planted in the ground along the main trail.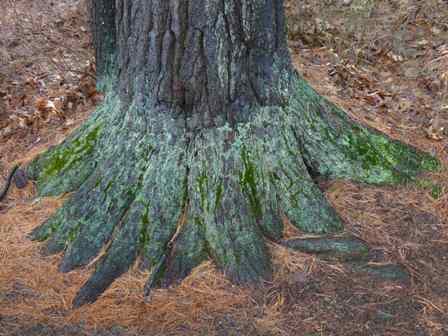 Some green in the fields teases visitors with promise of spring.  The Common mullein's soft leaves like rabbit ears form a rosette that's green year round.  Next summer a stalk with yellow flowers will emerge.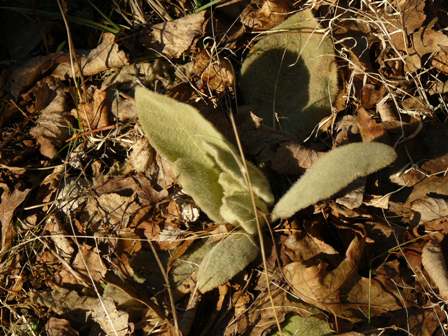 Other plants that stay green can cause problems.  Garlic mustard, a non-native plant from Europe shows small green leaves in winter.  Next spring its white flowers will set hundreds of tiny mustard seeds.  Resulting seedlings can completely cover the ground, crowding out native plants over time.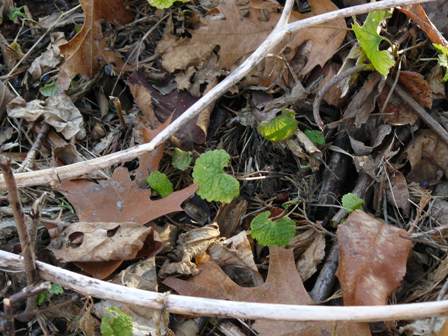 Look through the forest into any open water.  You might find ducks like this male Mallard.