Last Sunday was Broadmoor's 41st annual Birds and Breakfast.  Birding walks from 7 – 10 am were followed by a pancake breakfast in the pavilion featuring maple syrup from our trees tapped by the Natick Community Organic Farm.
Over 41 years 130 species of birds have been seen.  This year, we added a new one – Little Blue Heron.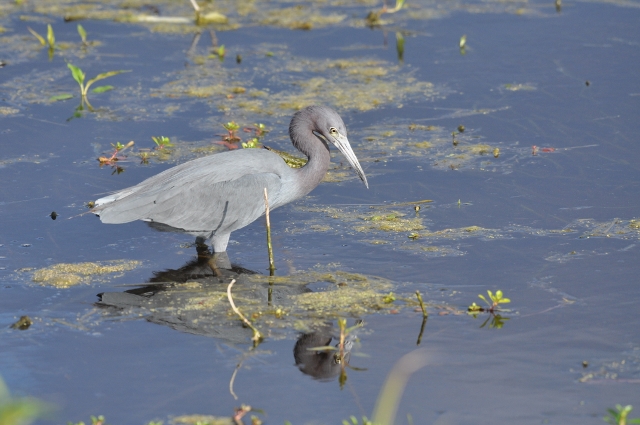 Other highlights were Scarlet Tanagers, Blue-winged Warblers, and Wood Ducks.  There were 41 species seen between 7 am and noon.
Join us next year on the first Sunday of May for this celebration of returning spring migrants.
Broadmoor teams will be birding in Mass Audubon's annual fundraiser,  from 6 pm Friday, May 11 to 6 pm Saturday, May 12.  Join us at Broadmoor at 6 pm Friday or support all the teams with a donation.  Details at  Broadmoor Birdathon.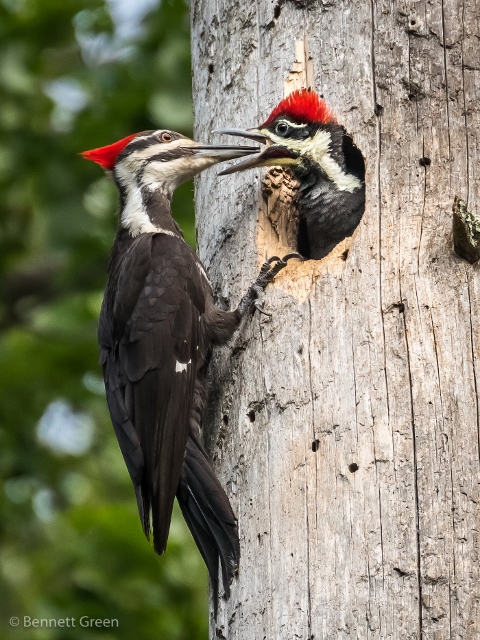 Pileated Woodpeckers are just one of the more than 180 species we hope to see this weekend.