The three day camp week before the July 4 holiday was all about birds. Curiosity Club and Naturalists, our youngest campers, made a "safari" through the field to look at bird nestboxes. The female Eastern bluebird sitting atop nestbox #22 with a juicy green caterpillar, waited until campers were a safe distance away to feed her five young. This is the second brood for this bluebird pair this year.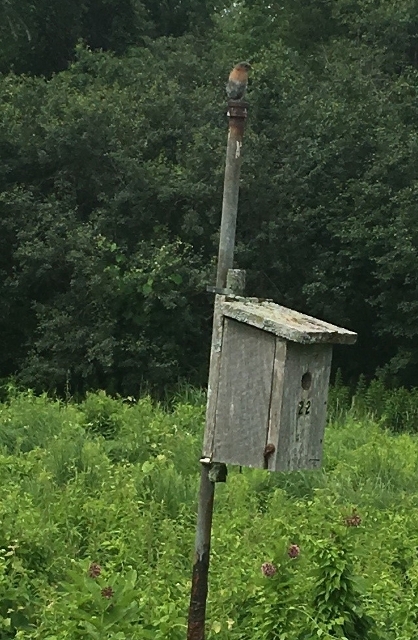 Voyagers, our oldest campers, visited Waseeka Wildllife Sanctuary in Hopkinton, where an osprey pair were feeding three chicks.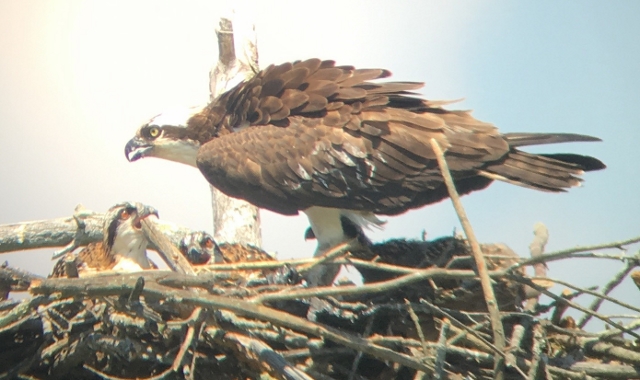 Campers and counselors had great views through the telescope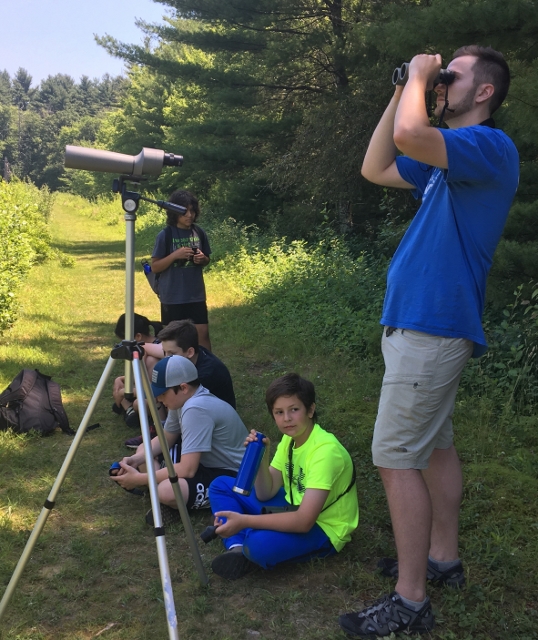 Here is the bird list for the week.