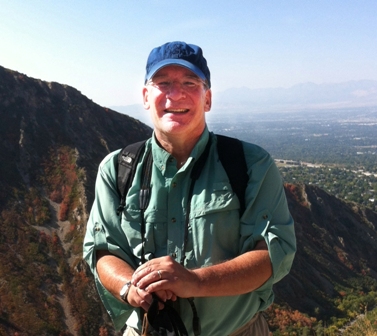 I recently completed my first few weeks as the new president of Mass Audubon, and I couldn't be more excited to be here. First, I want to extend my deepest gratitude and respect to Laura Johnson, who stepped down at the end of 2012 after 14 years of extraordinary service as Mass Audubon's President.
In addition to her incredible leadership of the organization, Laura, whom I've known for almost 20 years, has been typically generous and gracious in helping with my orientation during these past several months. I look forward to continuing to call on her wise advice and counsel.
Since Mass Audubon's Board of Directors announced my hiring last fall, I've closed out work in my previous job at Patagonia Sur, while benefiting from a "pre-orientation" to Mass Audubon. I have had the chance to meet some of Mass Audubon's staff and visit several wildlife sanctuaries. I've been impressed by the welcome I've received, and I'm eager to meet everyone and see everything the organization has to offer.
I'm particularly excited about connecting with all of you, our members, supporters, friends, and fans. Together, we'll build on Mass Audubon's extraordinary record of accomplishments and continue to do great things for the nature and people of Massachusetts.
- Henry Tepper