On a recent February morning, Wellfleet Bay's Emily Wolfe began her day rummaging around in a pile of damp leaves near the sanctuary's dorms. She's looking for moldering logs to bring in for that day's lesson about decomposition at Eastham elementary.
The lesson is just one of dozens covering a range of science and natural history topics offered to Cape Cod students. There isn't a weekday between September and June that a Wellfleet Bay educator isn't in a classroom somewhere between Provincetown and Harwich, from preschool to high school.
The sanctuary serves 2200 local students a year with just 3 full-time and 2 part-time staff. It is not an income producing activity. All of the money must be raised to cover the costs of staff and supplies for classroom lessons and field investigations that support the state's educational curriculum frameworks.
"The funds for our school education program come from our own fundraising—through foundations, businesses, community organizations, special events, and individuals," notes Melissa Lowe, who manages the sanctuary's education department.
Local students are regularly the beneficiaries of the sanctuary's conservation and science programs. For instance, students at Nauset and Monomoy Regional High Schools recently performed necropsies on some of the sea turtles that cold-stunned on the Cape last fall. As Wellfleet Bay educator Valerie Bell reminded them, "When you get to college and the other kids say they dissected sharks in high school, you'll be able to say you had the chance to examine a very rare sea turtle!"
Classroom programs are a combination of brief discussions and lots of hands-on activities. The owl program is always a favorite, in part because of the impressive stuffed Great Horned Owl that makes the school rounds, but also because students get the chance to examine pellets and the remains of whatever an owl has consumed. That means using tweezers to look for tiny bones and fur. The challenge is to figure out what kind of animal was eaten.
Wellfleet Bay's inquiry-based, hands-on approach to education is especially valued by local schools now focused on beefing up student skills in science, technology, engineering, and mathematics (STEM). For the sanctuary, school programs also represent a chance to foster the next generation of environmental stewards. Both goals have been achieved as a result of a partnership with Friends of Herring River for a series of field experiences along the Herring River now on the verge of being restored to its original state as a tidal estuary.
We like to think that one day these young Cape Codders will be among the first to enjoy the comeback of this ecologically valuable–and beautiful–natural resource.
Wellfleet Bay would like to thank the following local businesses and organizations for generous grants supporting our work in Cape Cod classrooms: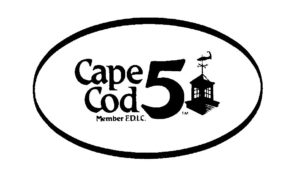 Cape Cod Five Cents Savings Bank Charitable Foundation Trust
The Chatham Fund of the Cape Cod Foundation
Wellfleet SPAT (Shellfish Promotion & Tasting, Inc.) generously provides funds for our coastal ecology curriculum in the Wellfleet Elementary School.
The following local Cultural Councils:

Provincetown, Truro and Wellfleet:  for preschool programs
Eastham: for Tyke Hikes
Orleans, Chatham and Harwich: for kindergarten programs