There was quite the mating spectacle greeting me at the farm this morning. With no fewer than 6 toms and only 3 hens, the display wars were on.  I particularly fancied this fine fellow's display. For more information on wild turkeys visit the Living with Wildlife section of the Mass Audubon website.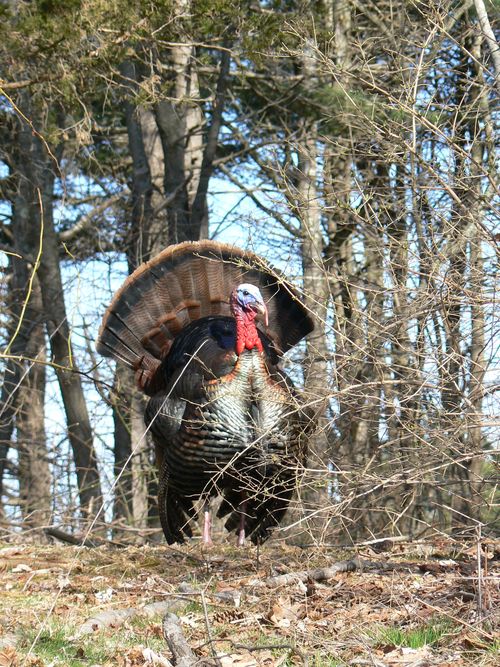 If you'd like to see the turkeys morning and late afternoon are best, and they are often near the bottom of the hill or right around the admissions area.
From the "signs of spring" department the greenhouse is packed full with seedlings. Some particularly photo worthy specimens this morning…
Nasturtium seedlings (these could be yours at our annual seedling sale in May).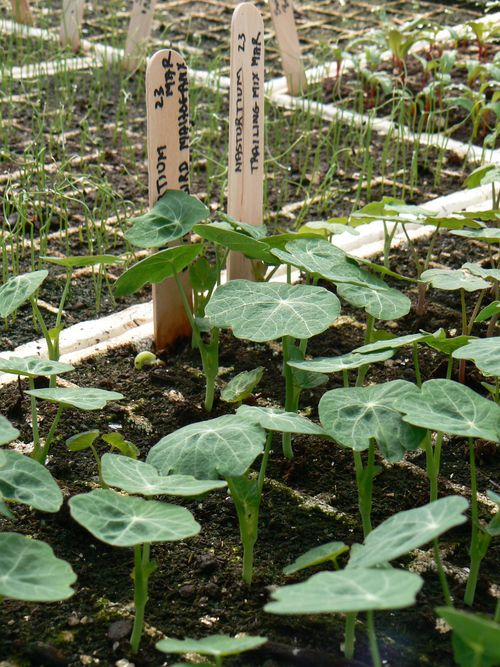 Teeny, tiny Swiss Chard, if ever a seedling was cute I think this is it (it "beet" out the baby beetlets-like the pun?!)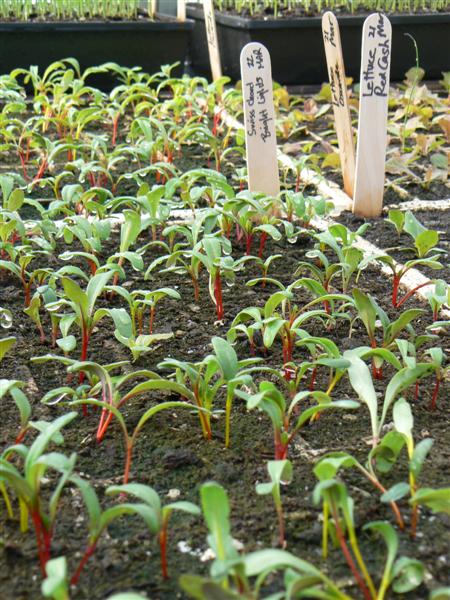 And finally some very respectable looking eggplant.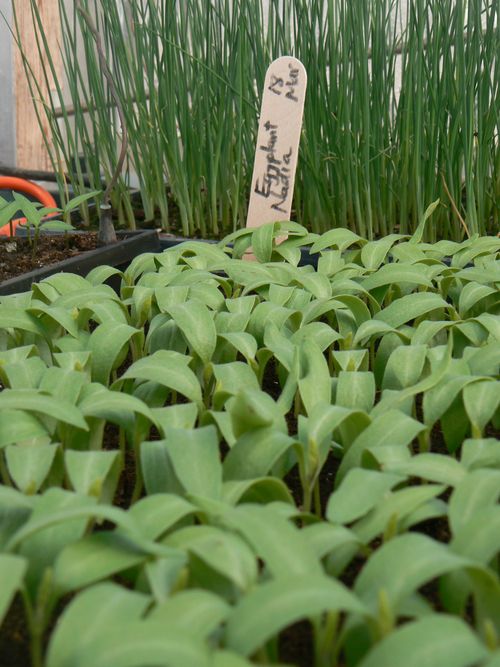 Out on my own this week after a much more successful birdwalk last week I spotted only the usual suspects cardinals, tree swallows, crows, nuthatches, chickadees, and this red-winged blackbird that refused to give me a clear shot.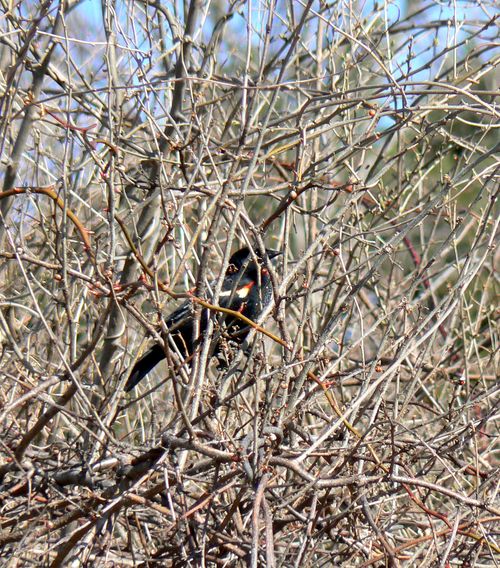 While I was out in Boyce Field I also spied this impromptu sculpture. Like it? If you come to our Nature Art Festival on April 16 you can learn how to balance rocks like this. It's one of several nature arts you can see or try that day. We'll also have a fabulous photo exhibit from last year's Mass Audubon photo contest. It's on again this year if you'd like to enter.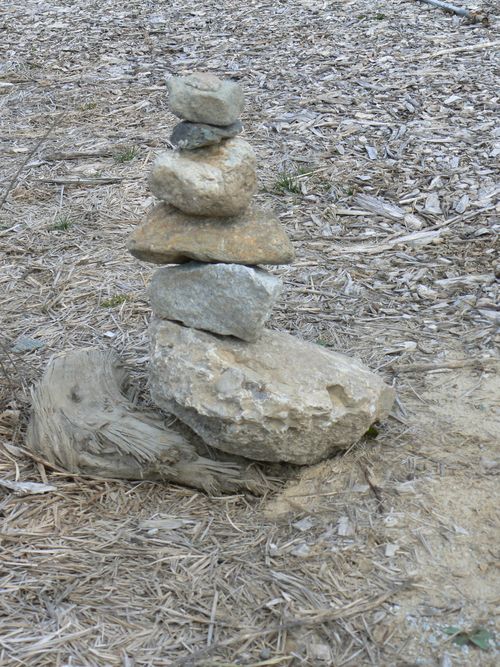 Have you seen the new artwork adorning our fireplace in the back of the nature center? Preschool parents Damon Lehrer and Aimee LeBrun created this for us. It depicts each of the four preschool classes, the foxes, crickets, turtles, salamanders, and foxes. Thank you so much!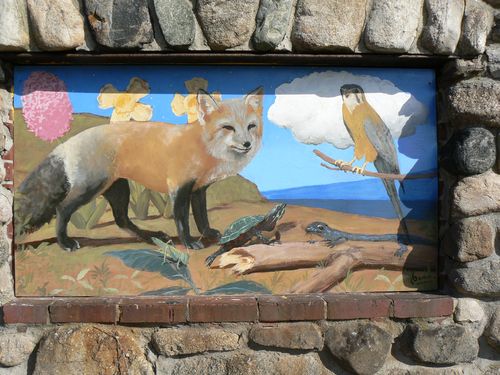 If you're still looking for a preschool for this coming fall, we still have spaces available in our afternoon sessions. Contact Paula if you have questions at 781-259-2224.
 
That's all for today. Get out and enjoy the sun!