Guest post by teacher-naturalist Tia P., who just returned from co-leading a birding trip to South Texas.
Fourteen enthusiastic and enterprising participants along with trip leaders Strickland Wheelock, Kathy Seymour and myself (Tia), recently explored the variety of habitats and birds in one corner of the vast state of Texas. Starting and ending in Corpus Christi, we saw everything from Whooping Cranes, the tallest birds in North America, to Buff-bellied hummingbirds and hundreds of others in between. South Texas is a birders' paradise as the variety of habitats and the confluence of major flyways produces a large variety of potential species to see, many of which are found nowhere else in North America. While it was snowing in MA it was sunny and in the 80′s along the Rio Grande River. Whooping Cranes catching and eating blue crabs, the beauty of the Rio Grande at dawn,  hundreds of Green Parakeets coming to roost together in the evening, alligators and tiny Least Grebes floating side by side through the water, raptors of all kinds soaring in the sky – South Texas is an amazing place.
Apologies for the photo quality but here are a few shots from the iPhone.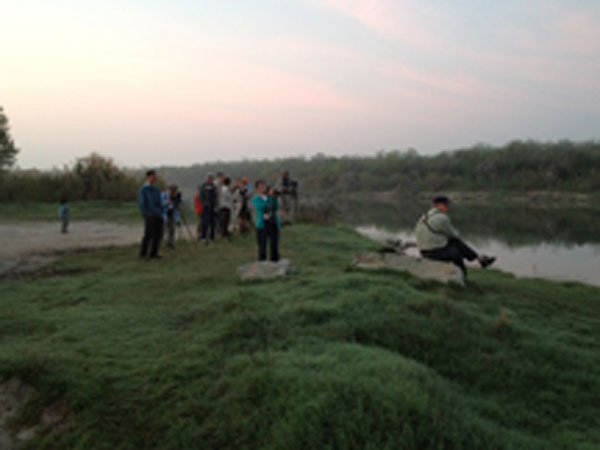 This is a common pauraque. Can you spot it? He's sleeping on the ground.