A Reason to Appreciate Rain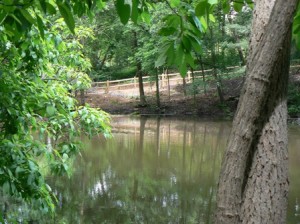 All this rain has been a joy for our crops and they are busy growing big, beautiful, and delicious. It has also washed the pine pollen out of the air (ah-choo!)  But if the recent gray days have made you a little weary (as they have me), there is another reason to be glad for rain: rain helps to fill wetlands.  Why do we need healthy wetlands?  Read on.
A wetland is any area where there is water.  Ponds, lakes, rivers, bogs, and marshes are examples of fresh-water wetlands. Wetlands provide habitat for plants and animals, recreation for people, and drinking water for all living things.
So where does rain come in to play?
Water runoff, such as that from rain, carries soil, debris, and pollutants into wetlands.  Wetland plants have the ability to filter and clean the runoff.  Healthy wetlands can restore and maintain clean water.  Our public water supply depends on healthy wetlands, and wetlands depend on rain and other runoff to keep them fit and functional.
CSA Excitement!

The first day of this season's CSA pick-up was Wednesday.  I was lucky to be on Drumlin Farm this day, privy to the excitement of the crops managers, volunteers and CSA members.  Veggies such as radishes, scallions, lettuce (3 kinds!), and bok choy made their way from our fields and into community homes.  Enjoy the bounty!  Summer CSA memberships are still available – join us!
CSA:  From field to table: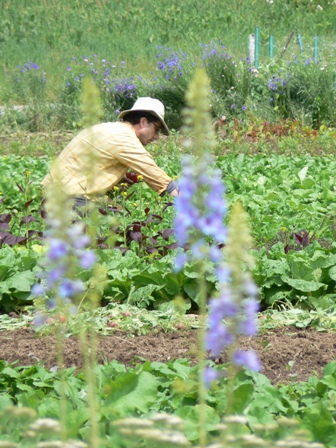 Matt (with his team) picking radishes.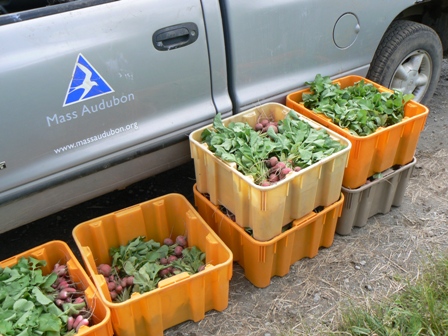 Fresh from the field.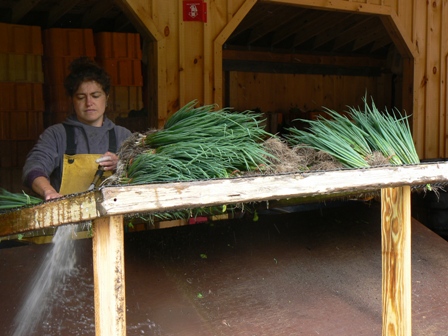 Abby washing scallion bunches.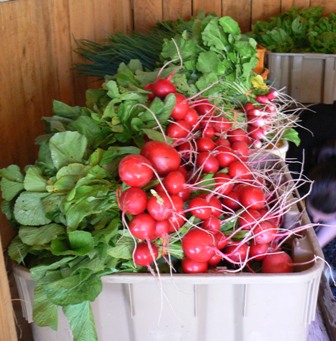 Radishes, scallions, bok choy, and lettuce are ready to eat!
Special Event Reminders:
Dairy Day, tomorrow, Saturday, June 9, 10 am-4 pm.  Join us for all things cow (and goat!)
Strawberry Day, Saturday, June 16, 10 am-4 pm.  Join us for berry themed crafts and activities.  Pick-Your-Own Strawberries (priced seperately) from 10 am-2 pm, while supplies last.
Enjoy the weekend!
Sarah