Preserve Your Bountiful Summer
Harvest!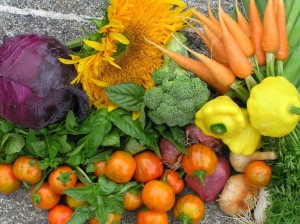 Have you ever wondered what turns a cucumber into a dill pickle, or how having sauerkraut aboard European ships fended off scurvy in sailors?
Enroll in Drumlin Farm's "Pickled Pageant" program on Friday, July 27 from 7:00-9:00 pm to find the answer and discover why societies across the globe preserve their harvest using fermentation! This class is part one of Drumlin Farm's new three-part series "Fermentation Fridays." In this first session, participants will learn the basics of fermentation and vinegar pickling, and sample our "pickled pageant" of Drumlin Farm produce. All participants will take home their own fermented project! Adults and youth ages 12+ (accompanied by an adult) are welcome; $25 for Mass Audubon members, $30 for nonmembers. Registration is required.
Summer Camp Fun at Drumlin Farm and Wildlife Sanctuary
~In the Learning Garden~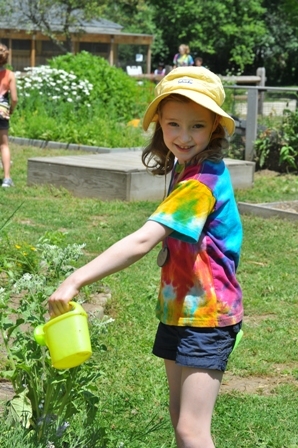 …watering…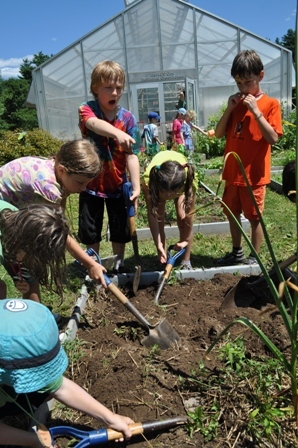 …digging…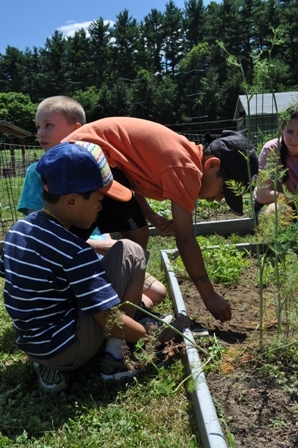 …weeding…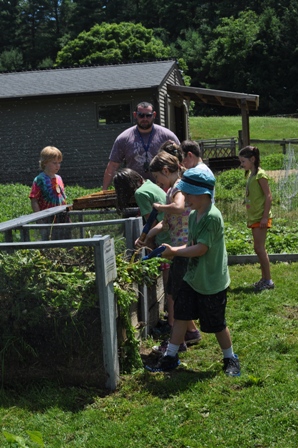 …composting…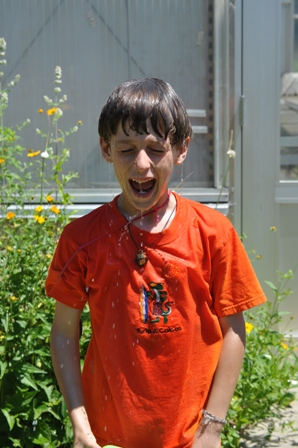 …and cooling off!
Have a wonderful weekend!