We've been seeing a lot of dragonflies on the sanctuary this summer. Did you know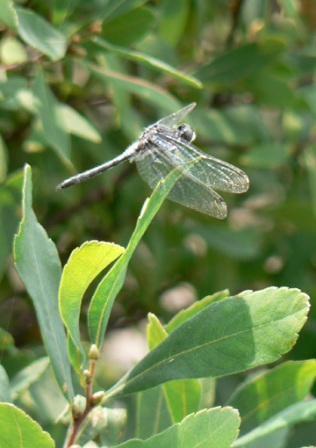 that dragonflies have an amazing life cycle, most of which is in the water, rather than in the air?
The life cycle begins when dragonflies mate while flying in the air. When ready, the female drops her eggs by dabbing her abdomen on the surface of the water. The eggs commence to the "nymph stage".
When the eggs hatch, the nymphs swim, eat, and grow. Believe it or not, dragonflies spend most of their life cycle in this nymph stage.
When the nymph is fully developed, it crawls out of the water onto a plant and sheds it's skin, where it will wait for its wings to fully open. It then flies off to find a mate and begin the cycle again!
One amazing fact: in some dragonfly species, this life cycle process can take up to four years! To learn more about dragonflies, join us for Dragonflies in a Pond on August 7!