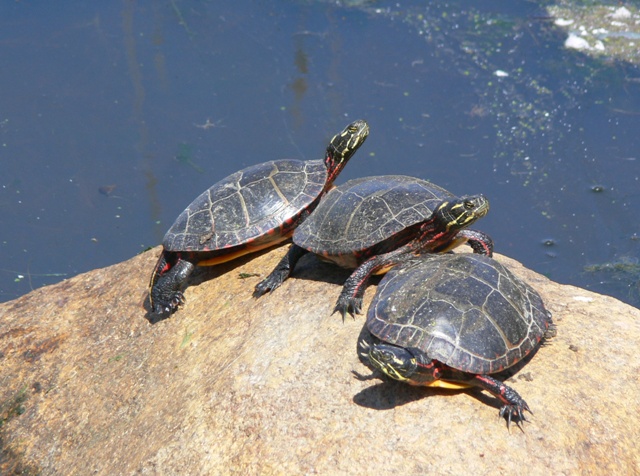 It's spring! It's spring! It's SPRING! That means that it's the season for turtle stacking…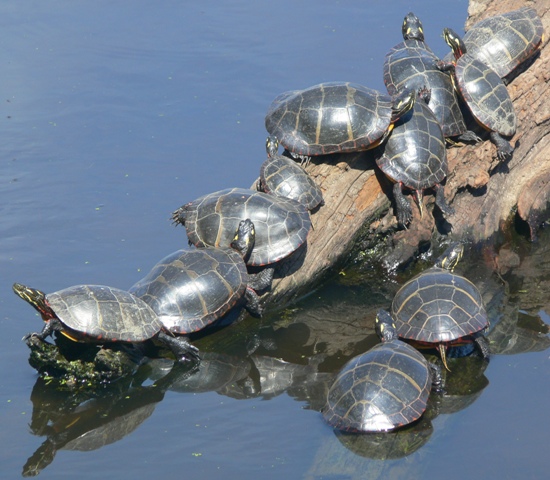 …using as many turtles as you like.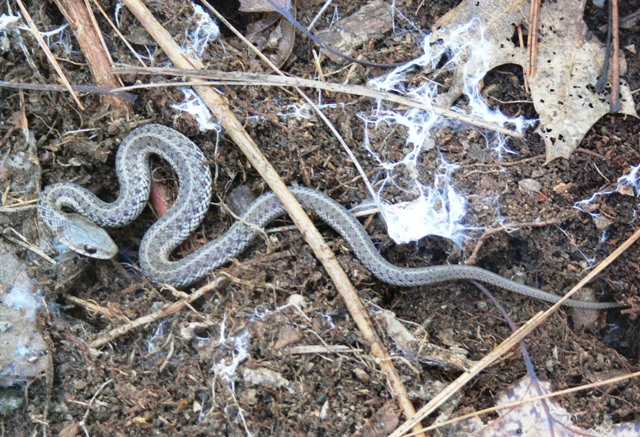 'Tis the season when garter snakes emerge.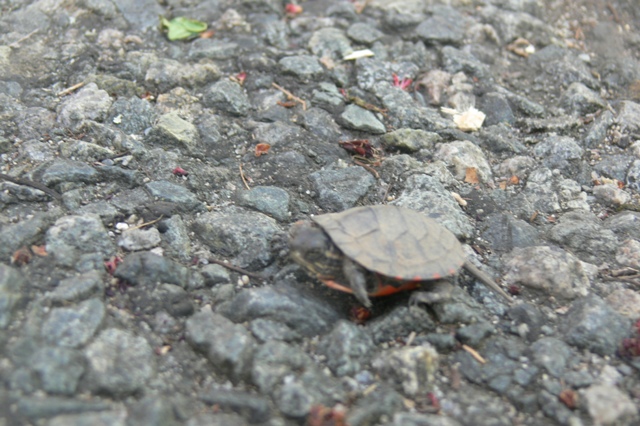 And when turtles, even teeny tiny turtles, cross the road.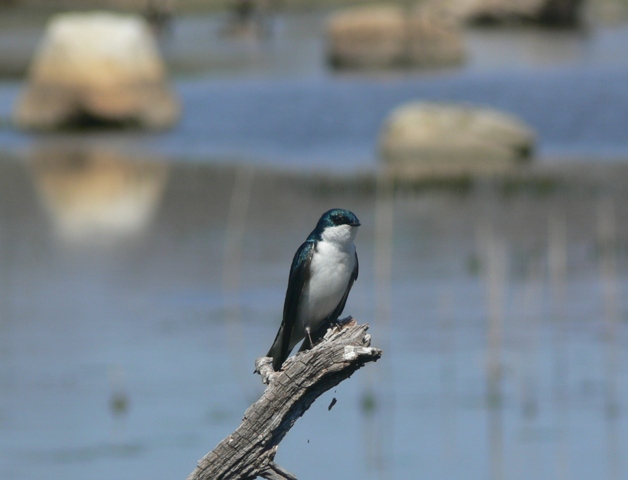 'Tis the season when tree swallows return.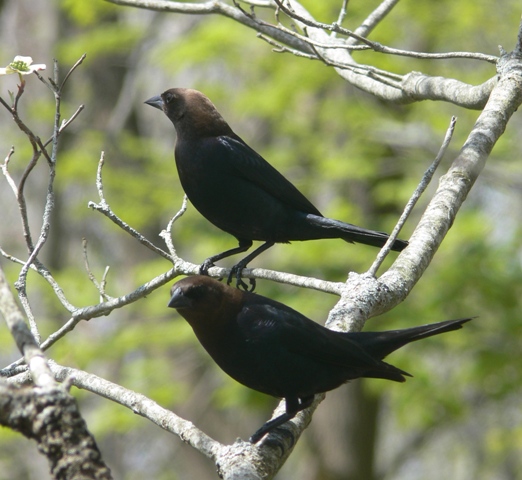 And when brown-headed cowbirds start scoping out potential nesting sites – in other birds' nests.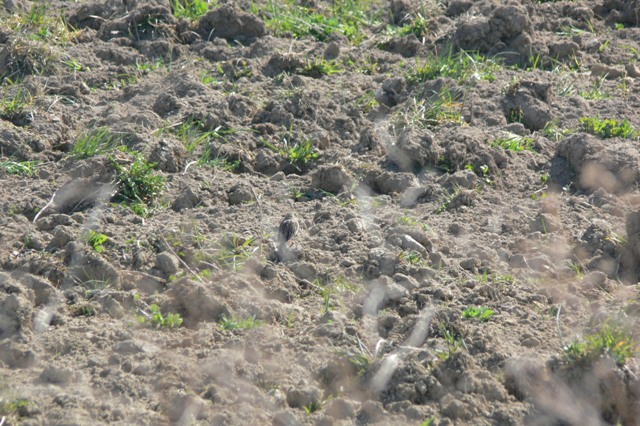 'Tis the season, too, when vesper sparrows pass through. (Can you find it?)…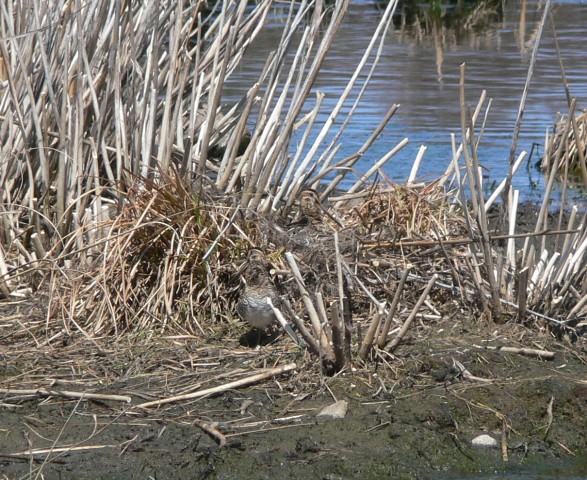 …and Wilson's snipes share just a few of their hours with us before heading even farther north (Can you find them?).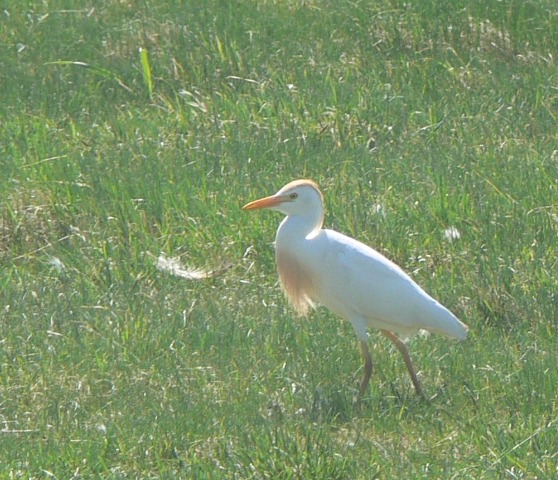 And, 'tis the season when just about anything can happen, like a cattle egret landing right here in Marshfield. Happy spring! Get out there and enjoy it.