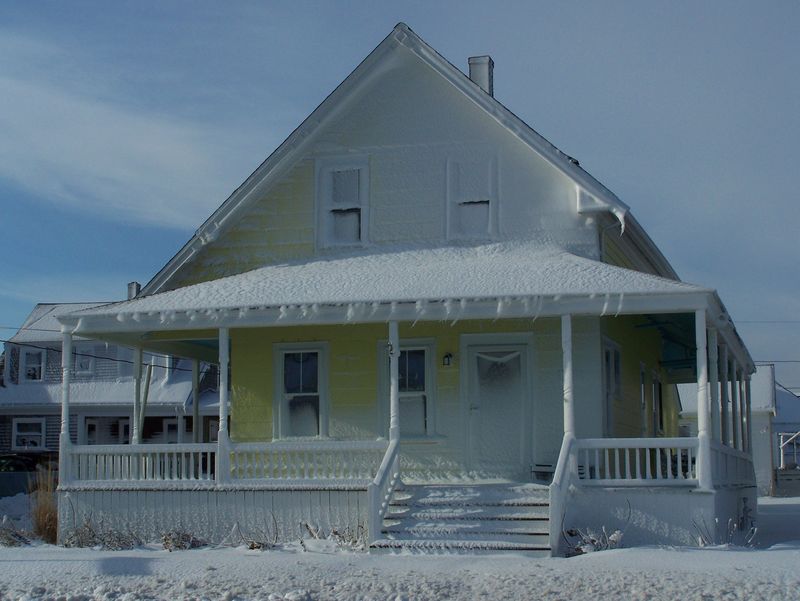 As of last Friday, this house in Marshfield looked the way most of us felt: snow-blasted.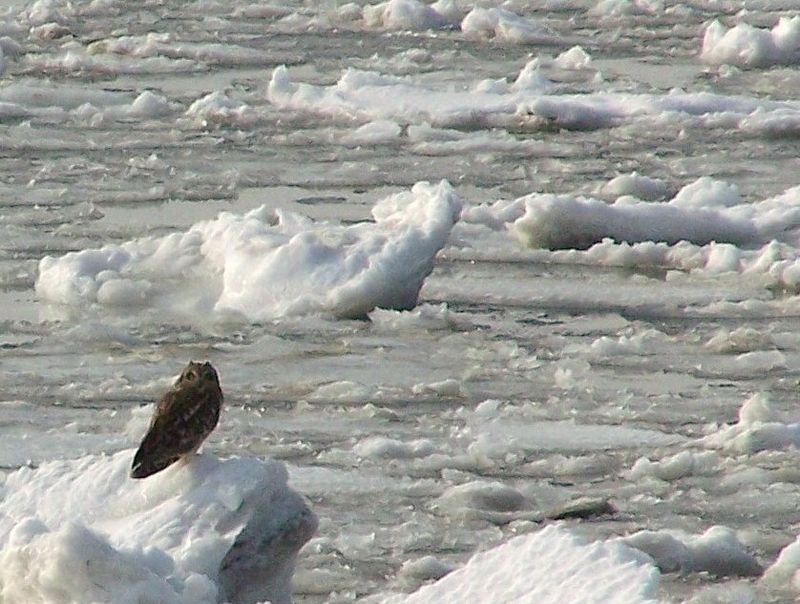 But not all is lost. For those nature lovers out there, the fact is that snow makes some critters more visible, and even forces some into the open to find food. This short-eared owl on Duxbury Beach is part of a dying breed. Only one nest can be found in Massachusetts now, at a protected location. Needless to say, seeing one is quite a surprise for anybody in the state these days.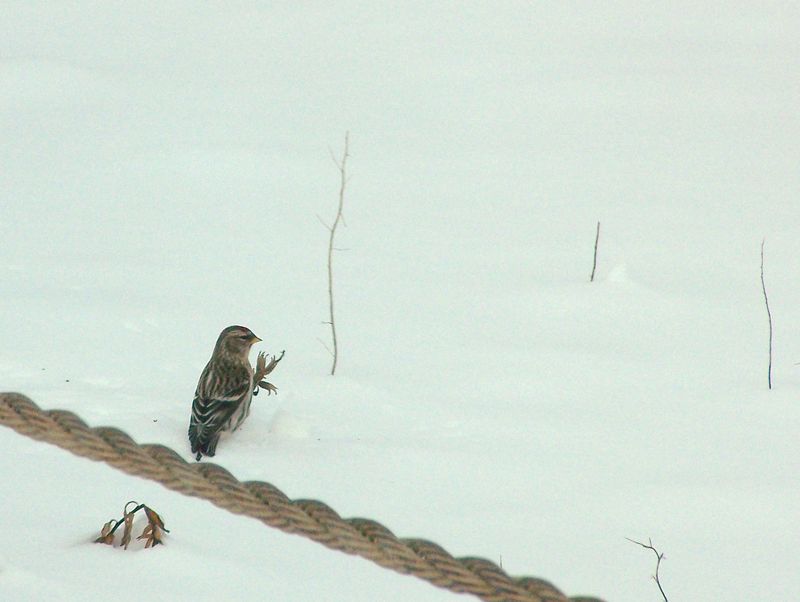 Other species come south when the winters up north aren't to their liking. Duxbury Beach has also been the home of this common redpoll, one of a flock of about fifty birds hanging out on the dunes. Don't even try to find one in summer in Massachusetts. It's a lost cause.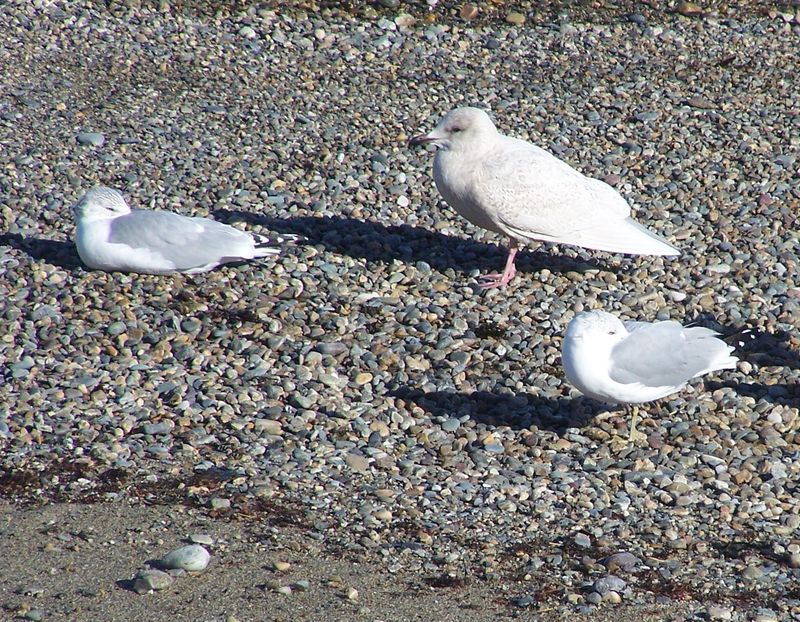 Glaucous and Iceland gulls, known as our "white-winged gulls," find our beaches in winter, like here at Ocean Bluff in Marshfield. Their overall whiteness makes them stand out from our usual trifecta of great black-backed, herring and ring-billed gulls.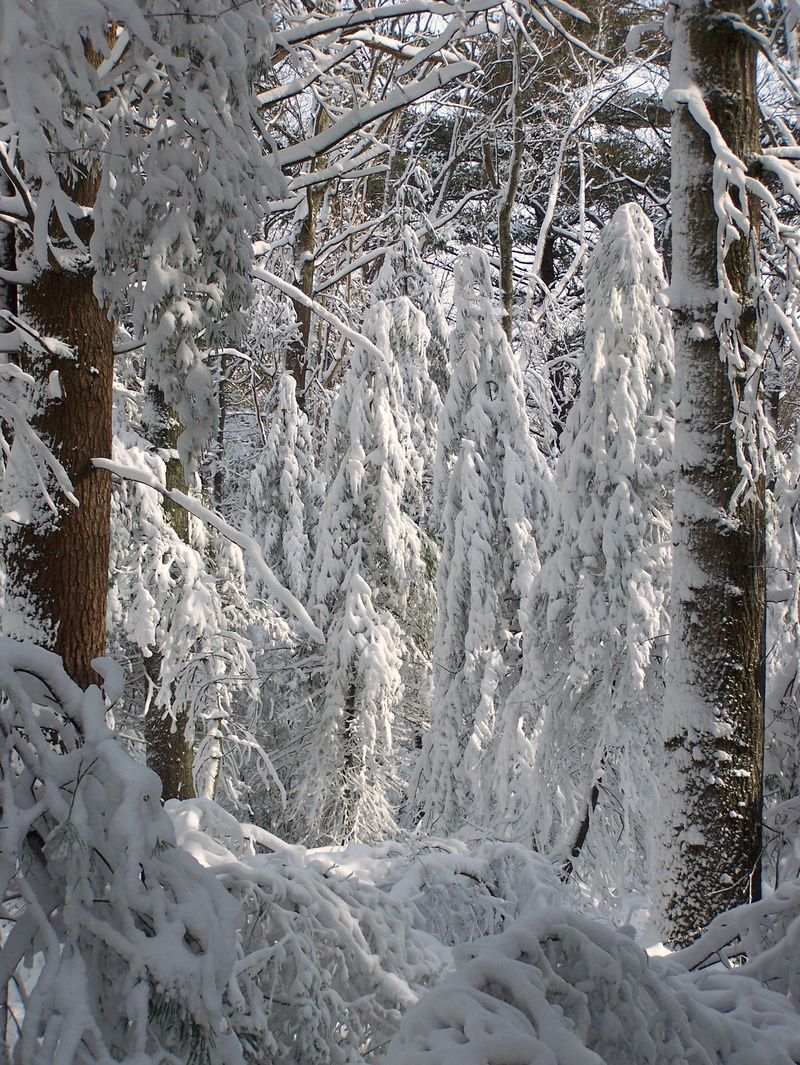 If nothing else, the snow once in a while makes us look at our world a little differently.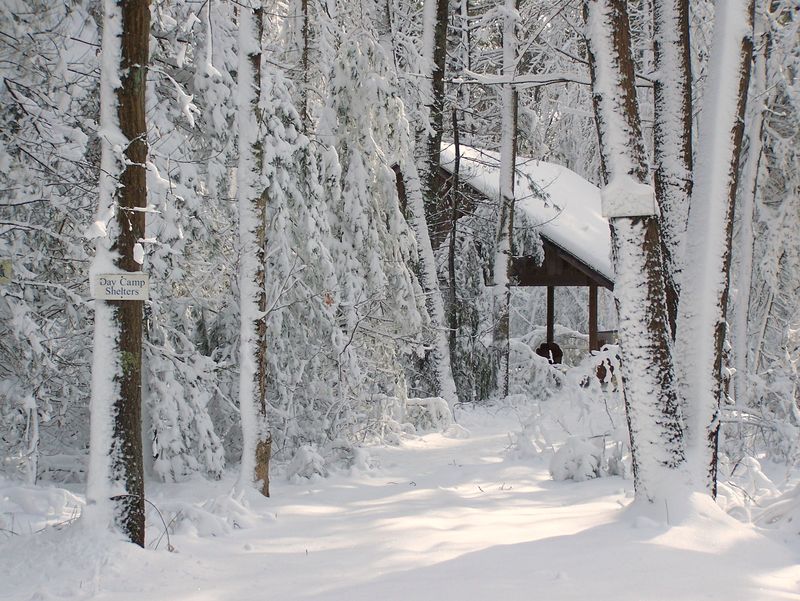 These pictures were taken off the driveway at the North River Wildlife Sanctuary in Marshfield.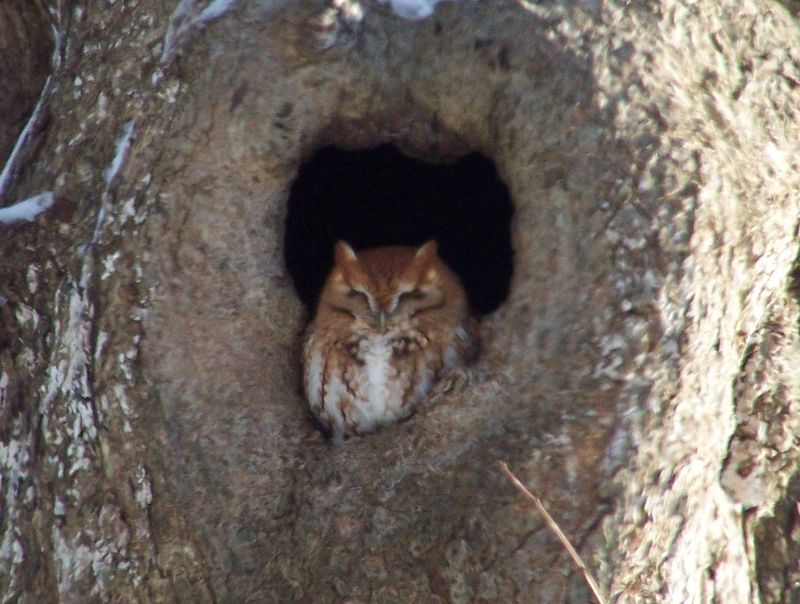 And, of course, some thnings don't change at all. Our little screech owl friend is still sitting in the sun in Marshfield, as it has been for two months. It winked at us the other day, making us believe that some day soon, all the snow will be gone, and we'll get on with our normal lives.