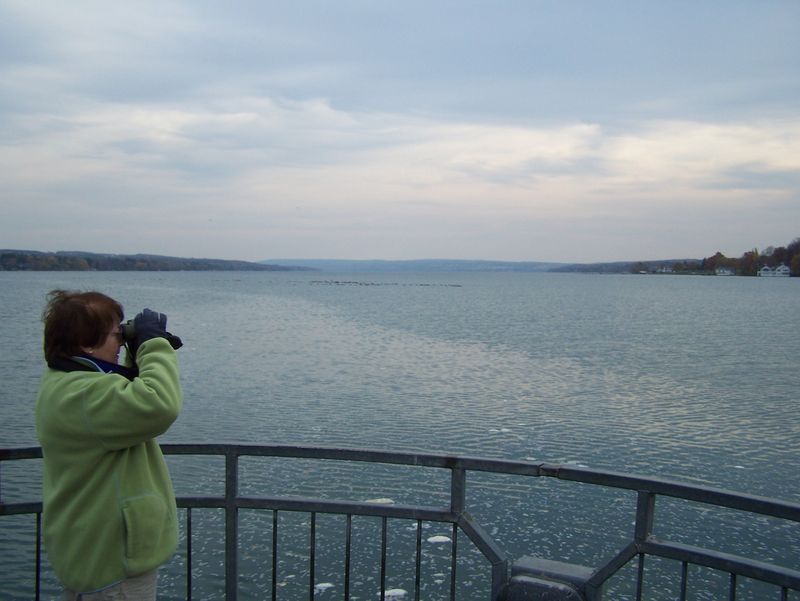 First stop, Skaneateles. That's "skinny-atlas" for those of you who are not from the Finger Lakes area.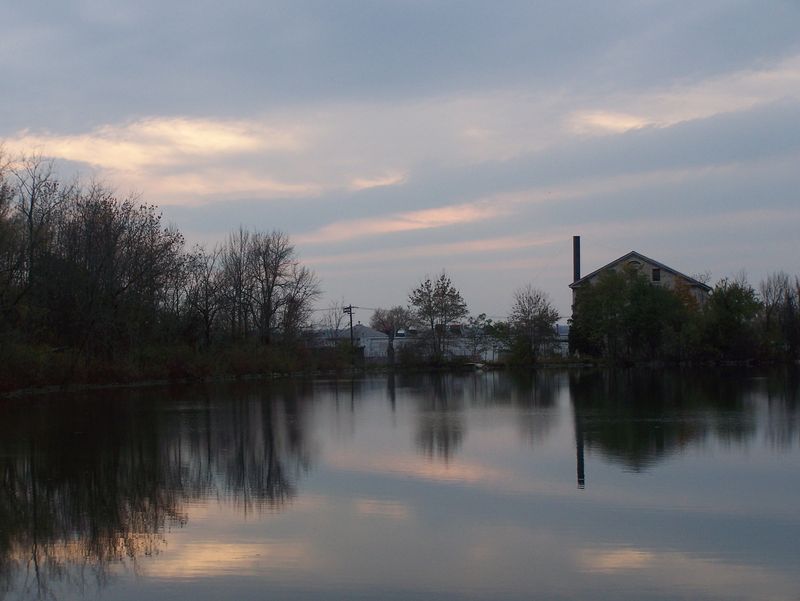 Then, on our four-day Finger Lakes adventure, it was onto Cayuga Lake and the many historic towns along the way. This factory pond in Union Springs never fails. This year it was wood ducks that caught our attention.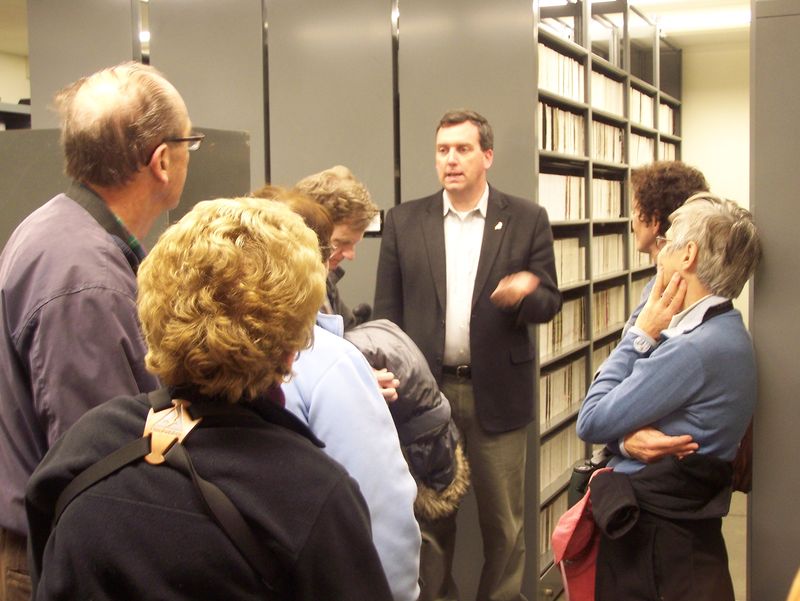 Early on day two, this year, we visited the Cornell Lab of Ornithology for a behind-the-scenes tour with Sean Scanlon, Director of Development.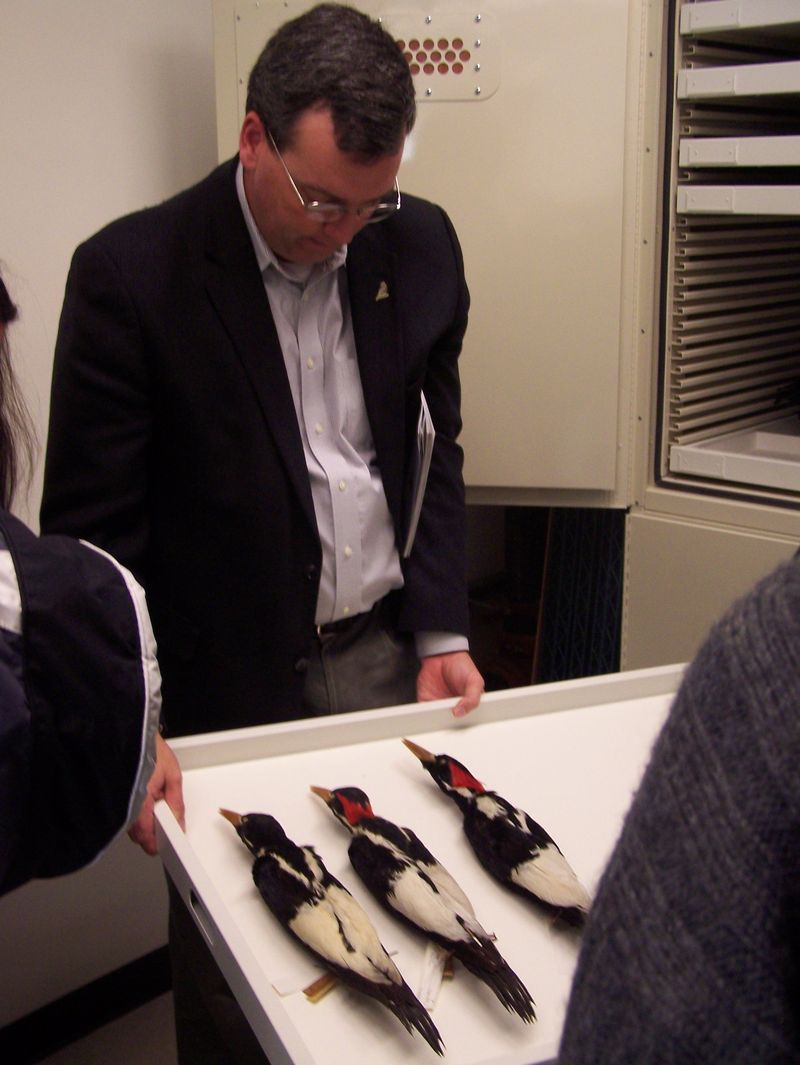 Sean showed us, among other oddities, a drawer full of Ivory-billed Woodpeckers, now extinct.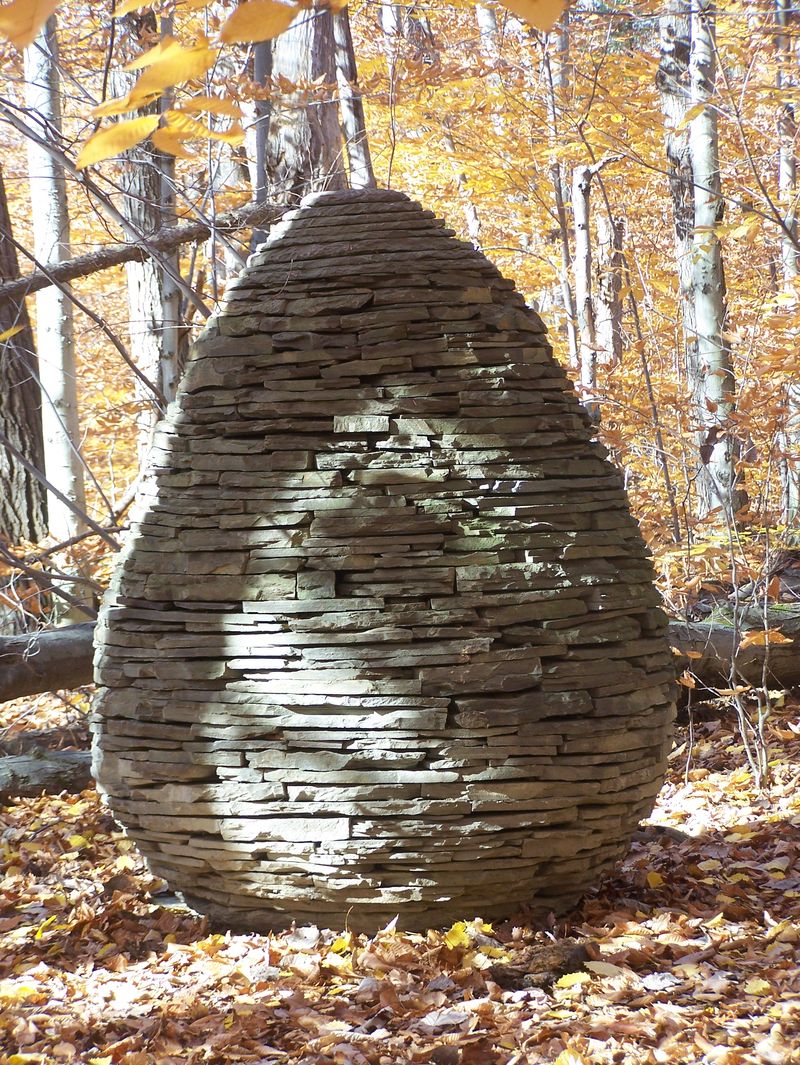 Outdoors, on the trails of Sapsucker Woods, we ran into the work of artist Andy Goldsworthy…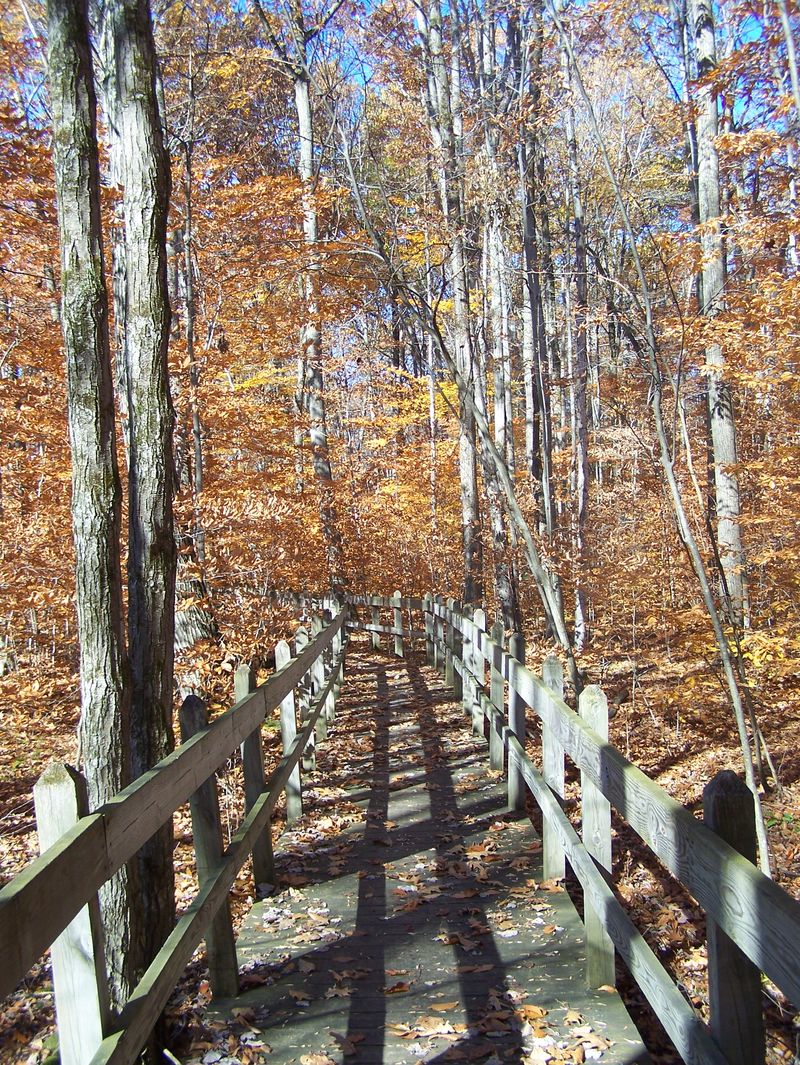 …beautiful foliage…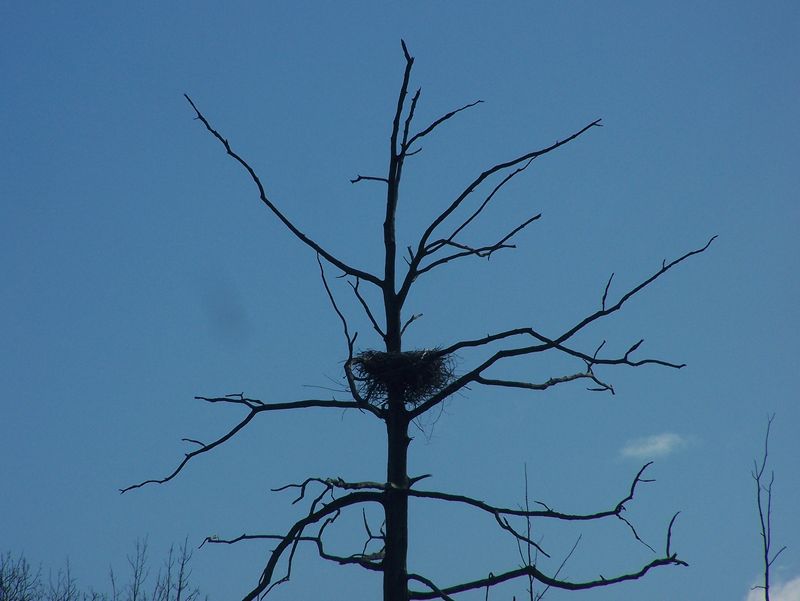 …and memories of the breeding season just passed.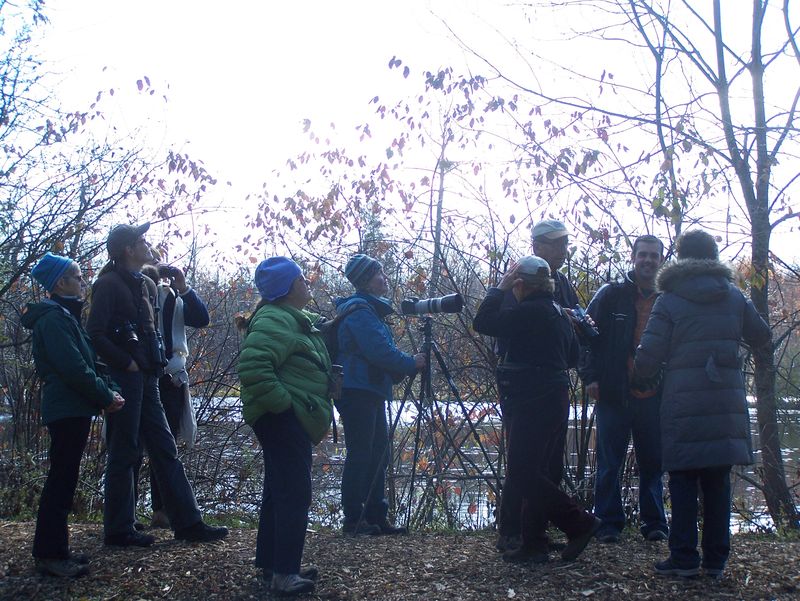 Despite chilly temperatures…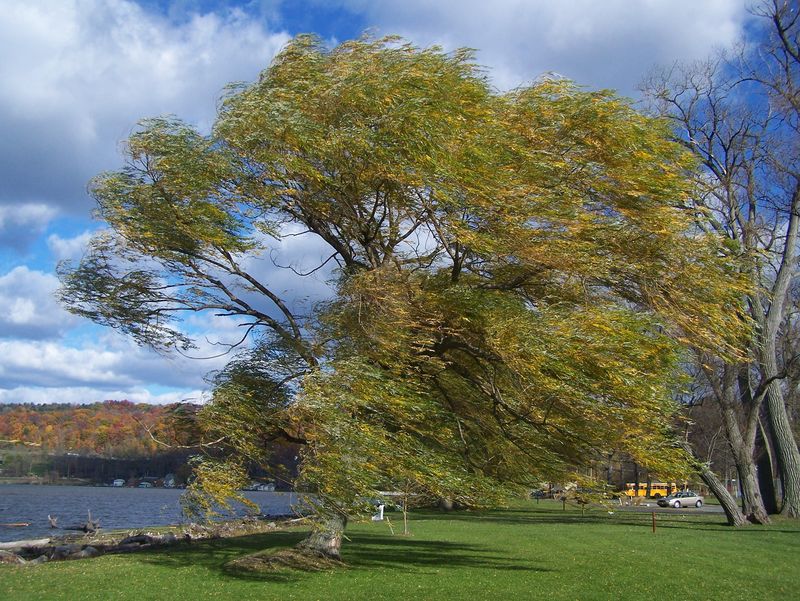 …and heavy winds, shown here at Stewart Park in downtown Ithaca, we birded on.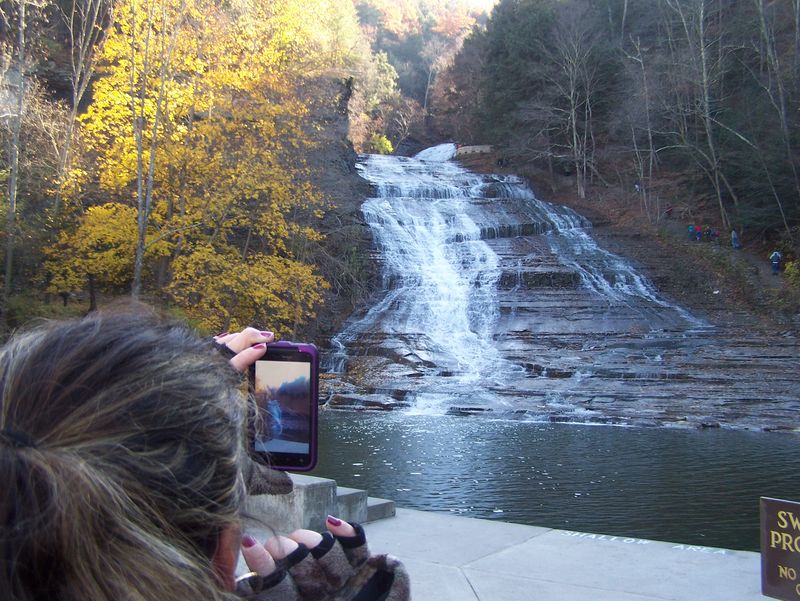 Buttermilk Falls was as spectacular as usual…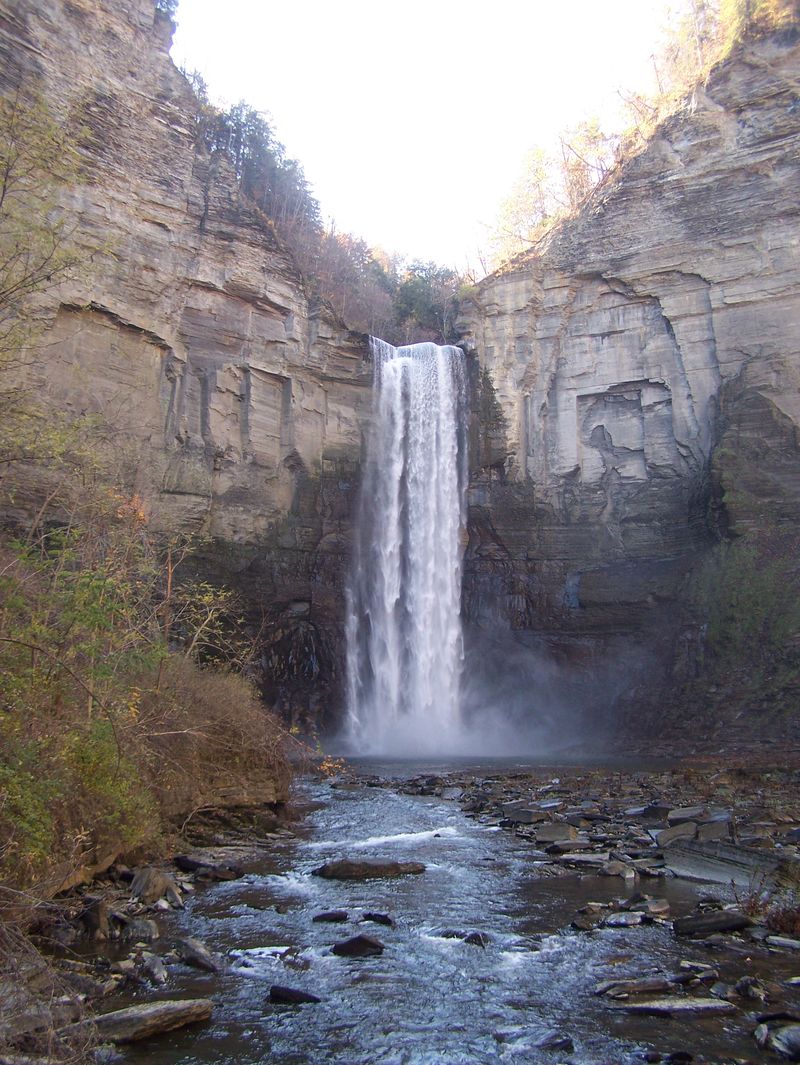 …and Taughannock Falls didn't disappoint either.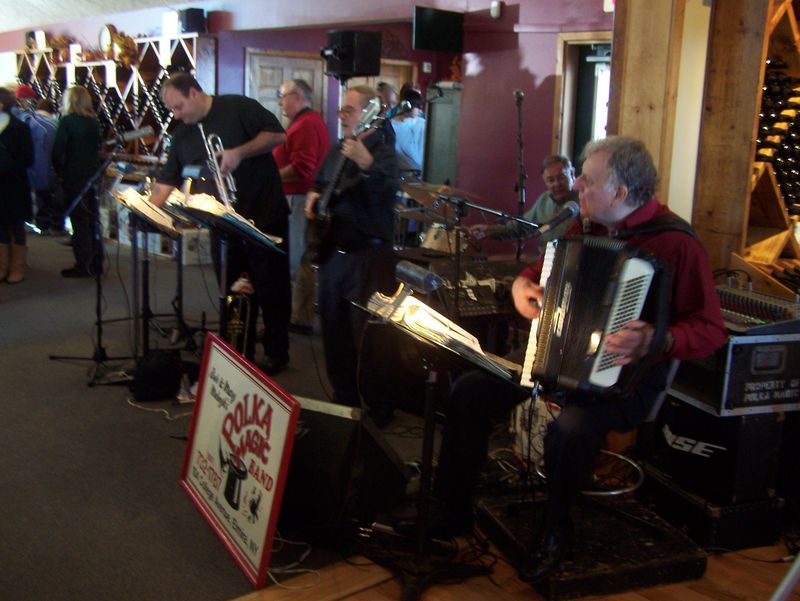 Some of us danced to Bob and Myrna Melnyk's Polka Magic Band while tasting dry reislings at the Thirsty Owl Wine Company.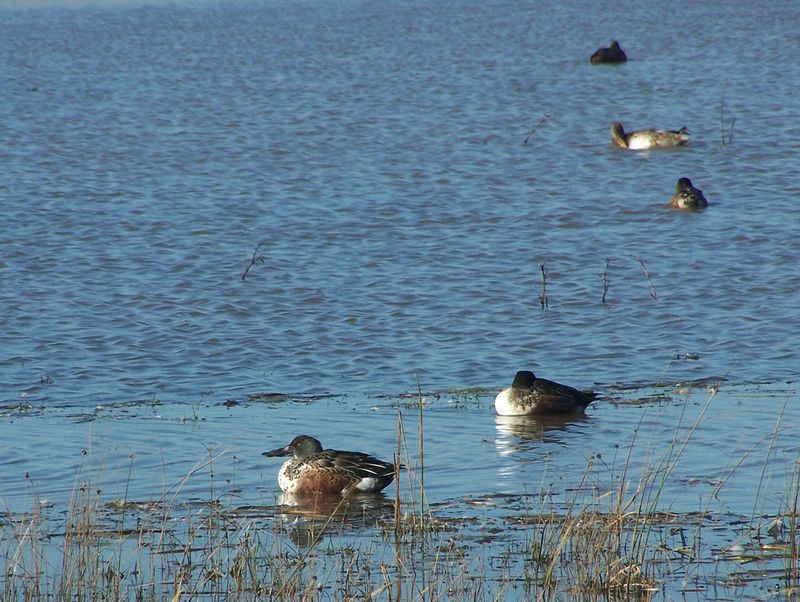 And on the final day, we delved into Montezuma National Wildlife Refuge, where thousands of Snow Geese, dozens of Tundra Swans, 3 Sandhill Cranes and thousands of ducks entertained us all. Amazed by waterfalls, delighted by wine and wowed by waterfowl, we headed for home. Why does every trip have to end that way?