It's been an odd one, that's for sure. There's no counting how many backs have been saved this winter, how many heart attacks averted, due to a lack of snow.
The birding has been good, somewhat odd as well. The typical feeder birds, like titmice and chickadees, have been around all season without a break.
Bluebirds have been prevalent on the South Shore.
Ponds have mostly remained open, meaning mallards have had room to roam.
In one pond in Plymouth, American coots have been sharing the water with…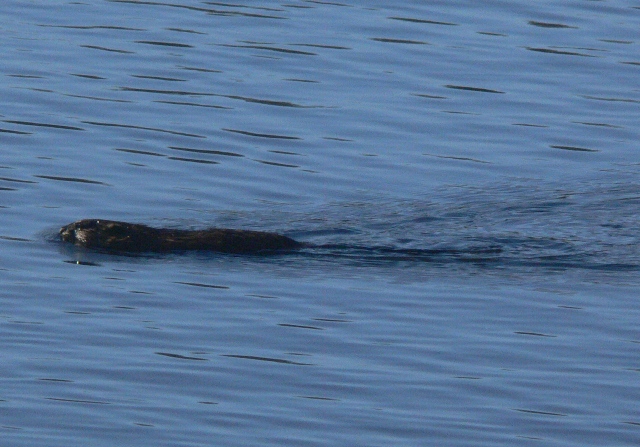 …muskrats…
…and begging mute swans.
But nature is always willing to give you a tweak. We found this great cormorant off the Glades in Scituate today, wearing the breeding plumage of an Old World cormorant. Who knows what travels he's seen! Snow tomorrow? Bah! Bring it on! We're game to go out and see what's going on.