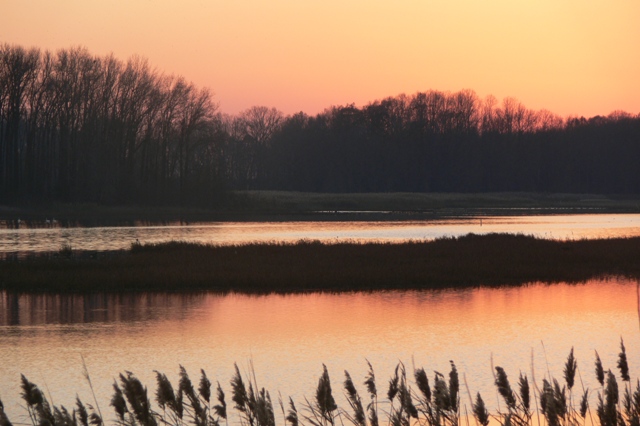 We had been wondering for a long time where they went, those birds that enjoy our Massachusetts habitats in summer, then vanish for winter. So we went south, to places like Bombay Hook Natonal Wildlife Refuge in Delaware.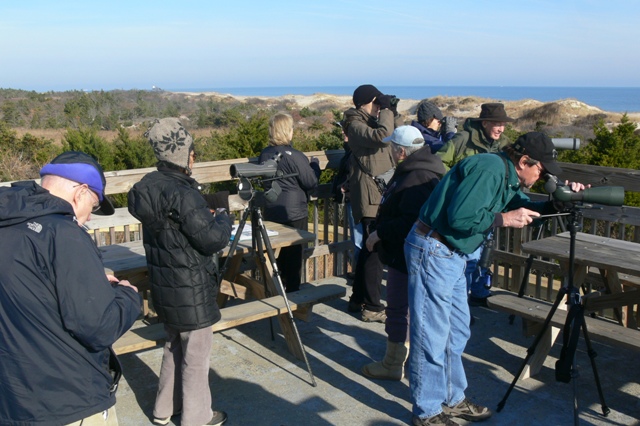 Historically – and this is no joke – there was a belief that birds like tree swallows burrowed into the mud for the winter. We've moved beyond that notion, of course, and know where they go. But it would be nice to see them in winter, we thought. We saw some of our old favorite species from the Cape Henlopen Hawk Watch (and some crossbills, too).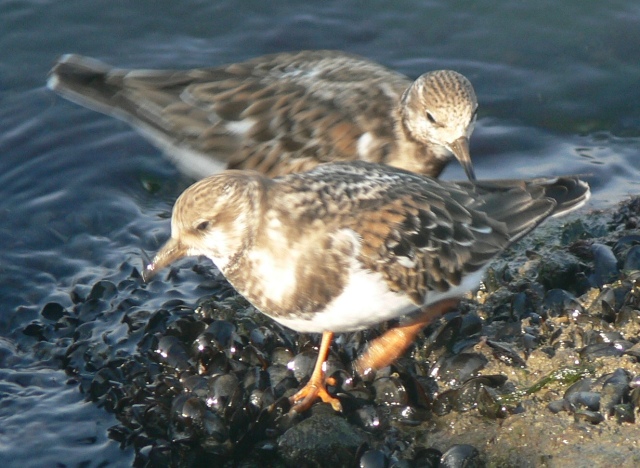 We found some ruddy turnstones under the Indian River Inlet Bridge…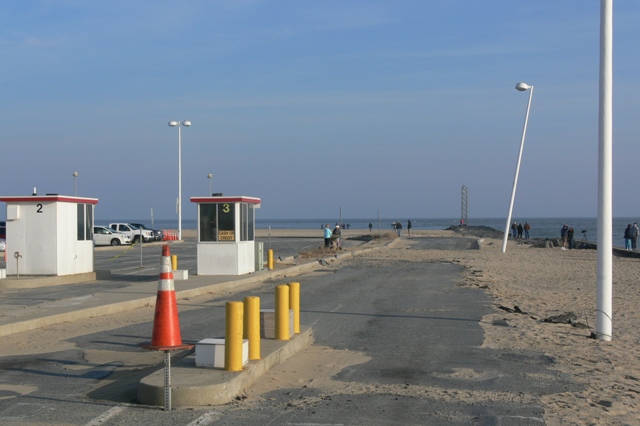 …and Superstorm Sandy damage at Ocean City, Maryland.
We found the famous ponies of Chincoteague National Wildlife Refuge…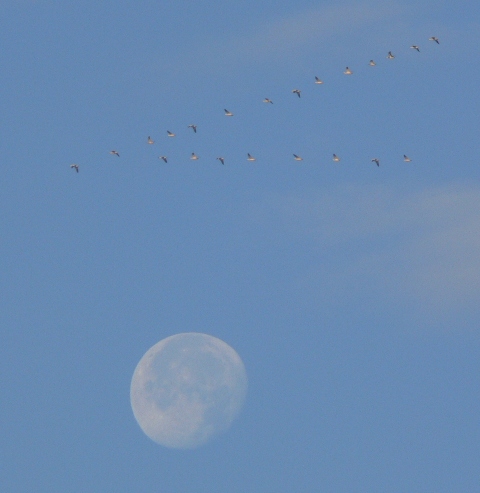 …where we also saw snow geese flying over the moon…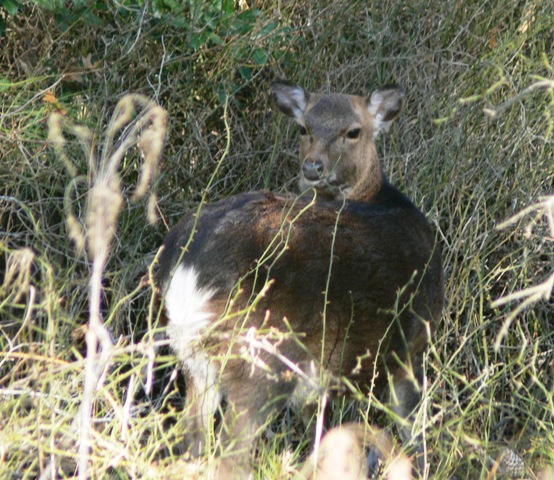 …and a Sika deer.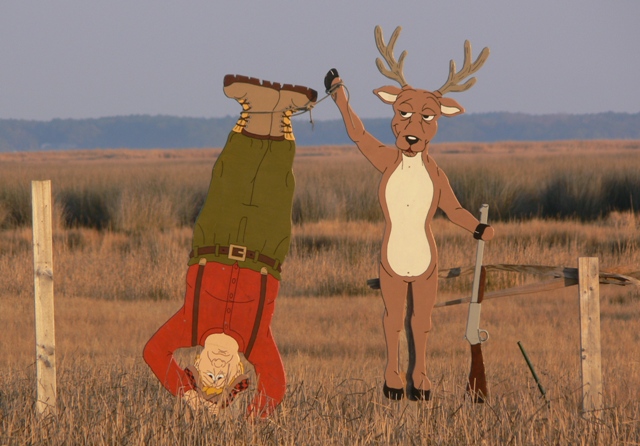 That night, we saw the world turned upside-down at Elliot Island refuge in Maryland…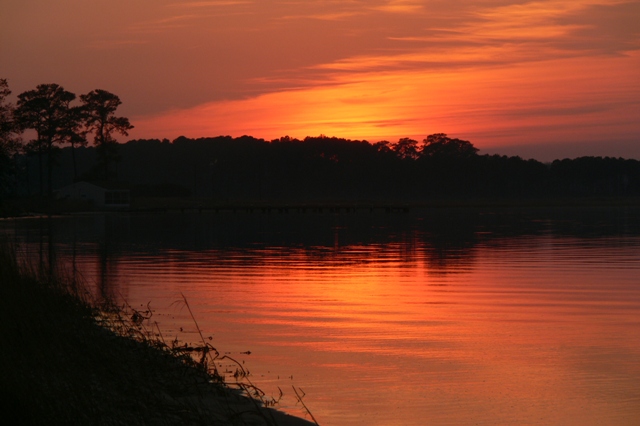 …as well as a spectacular sunset.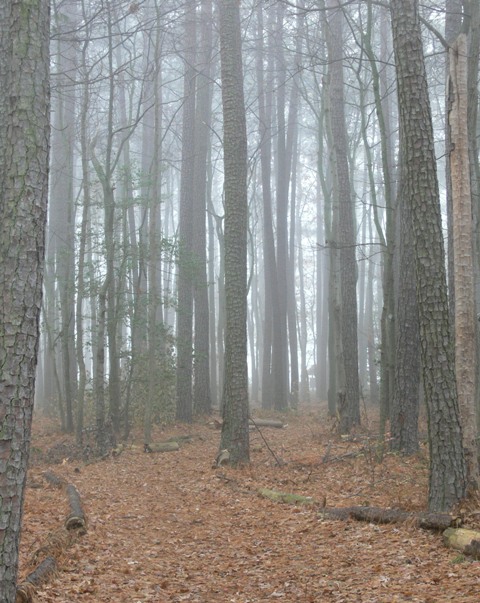 The next morning we walked through the foggy woods at the Blackwater National Wildlife Refuge…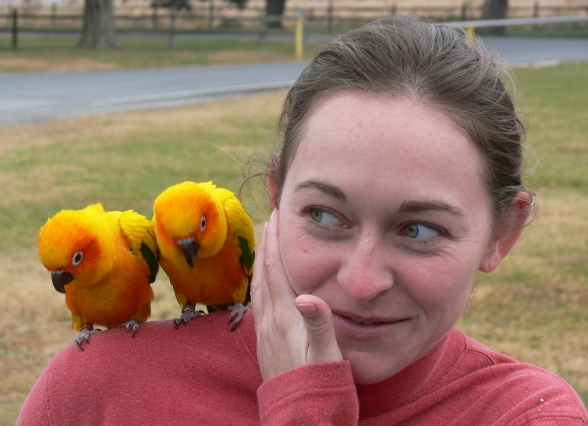 …met two very loud sun conures…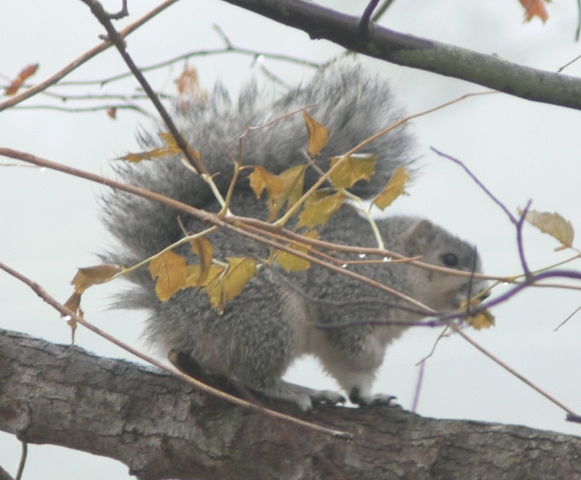 …and ended our trip with a Delmarva fox squirrel. We found the birds (lots of them, anyways), enjoyed good weather and good friendship, and broke away from the holiday grind, if briefly. Nature as an interlude. You gotta love it.