Last weekend Broadmoor fielded birding teams all over the state as part of Mass Audubon's annual FUN(D)raiser starting Friday night at 6 pm and continuing until Saturday night at 6 pm.  One of the highlights was seeing piping plovers at Revere Beach blending into the sand, looking cute, and, well, making more piping plovers.
Thanks to Emily Sczcypek for sharing her great photos.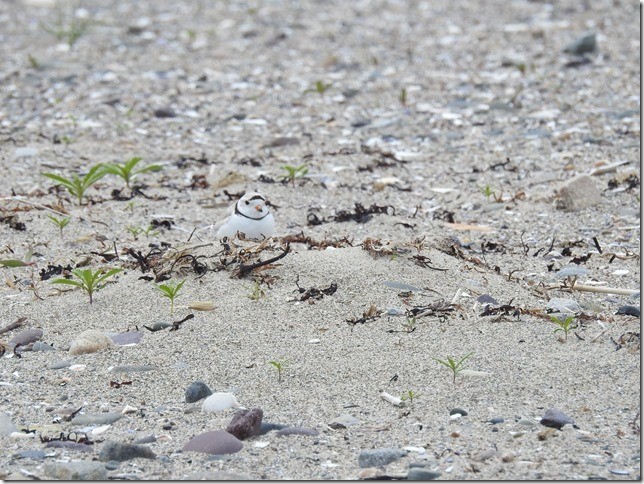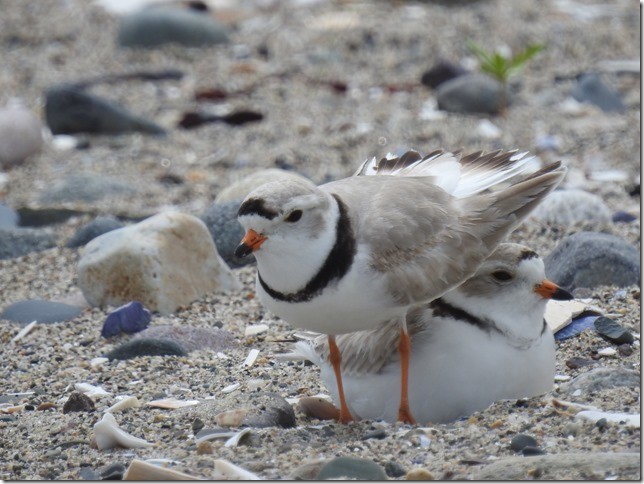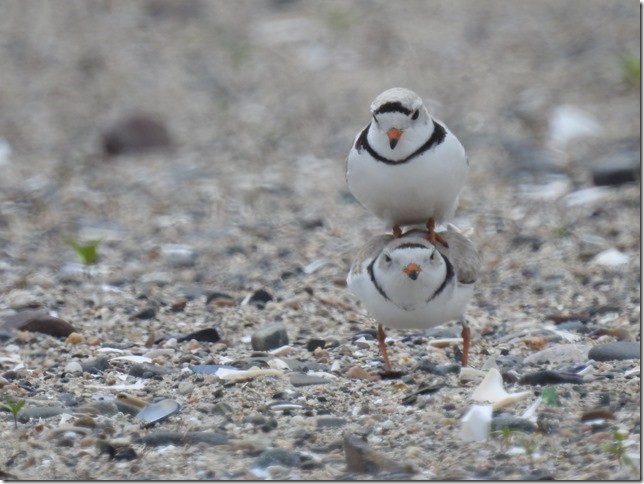 Broadmoor teams saw a total of 169 species of birds and raised more than $3,500 to support our conservation and education work.  Thanks to everyone who participated!
Bikes have become a common way for visitors to get to the sanctuary.  As part of our new nature play and picnic areas, we are installing a bike rack at the trail entrance.  Our property staff, Shane Parsons and Stephen Rull, supervised as Wellesley College volunteers Genae Matthews and Isabelle Herde dug the holes, poured the cement.  Next week the bike rack will be attached.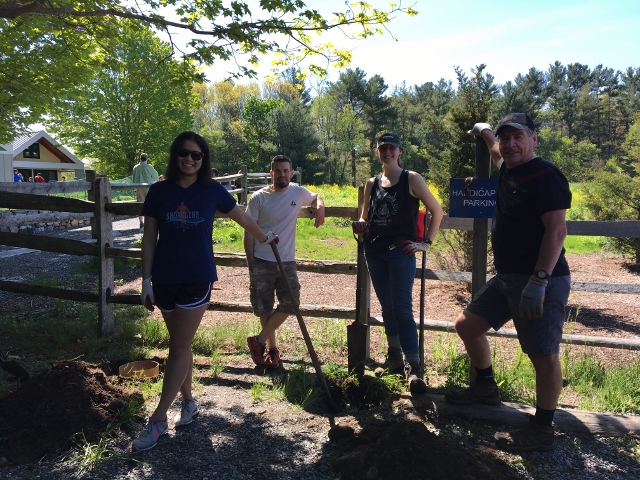 Fair Weather Birding hit a mini-migration yesterday with American redstarts everywhere.  Thanks to Ian Schmidt for his photos.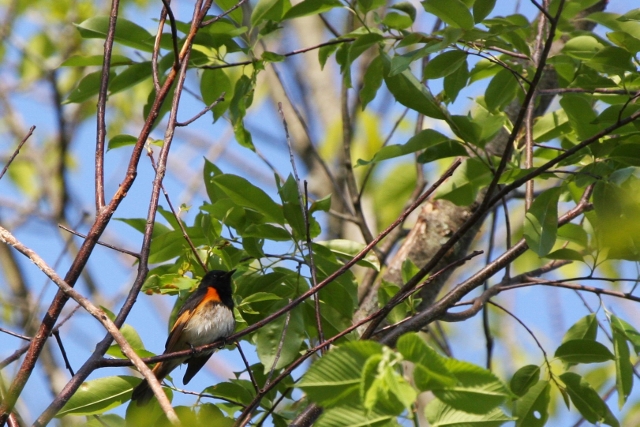 This American redstart male has colors similar to the Orchard Oriole.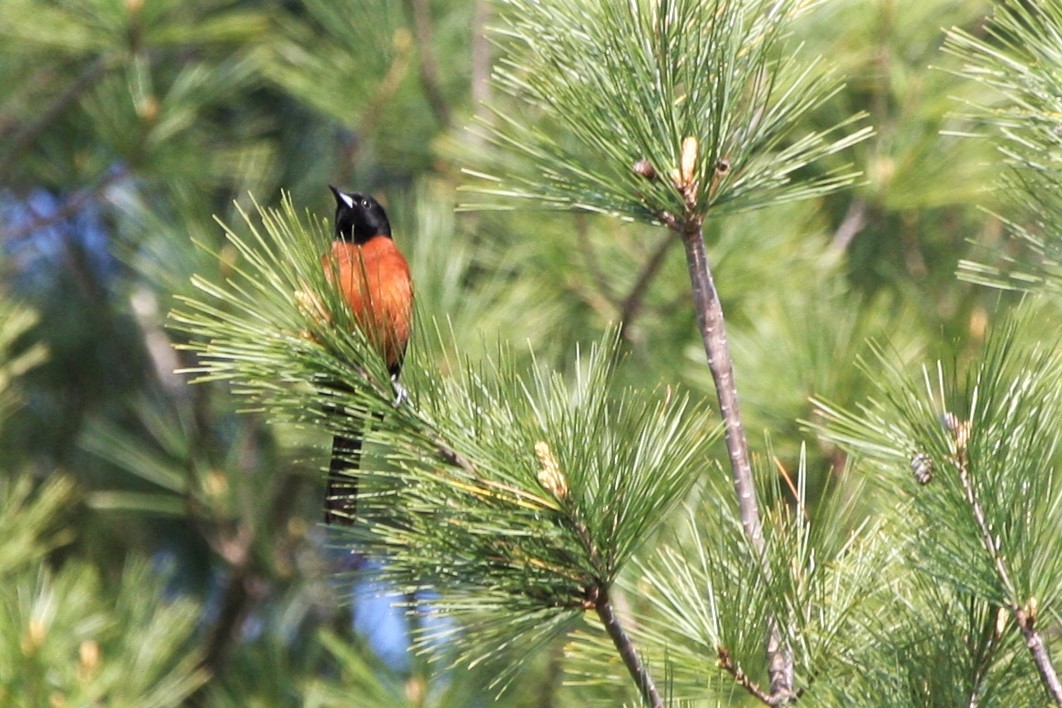 But the Eastern kingbird is an unmistakable flycatcher with the white band at the tip of its tail.